New Book Reports Trump Directed John Kelly to Get Jared and Ivanka Out of the White House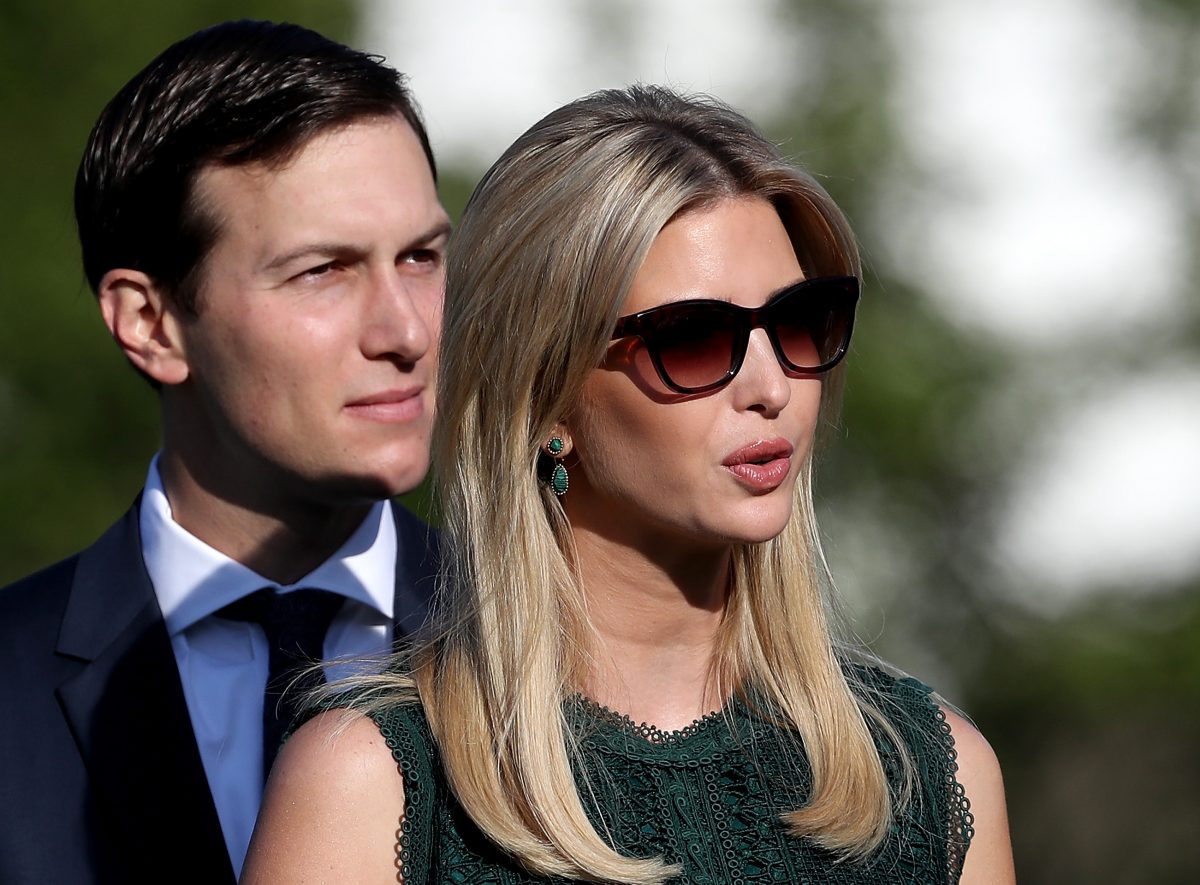 In a soon-to-be-released book Kushner Inc., written by journalist Vicky Ward, she said she wanted to push back on the narrative that first daughter Ivanka Trump and son-in-law Jared Kushner are moderate voices within the White House and are some of President Donald Trump's worst enablers.
I wrote #KushnerInc in part to pierce the narrative that Ivanka Trump and Jared Kushner have been moderating influences on the president. They are far from stabilizing forces. They are, in fact, his chief enablers. I show that in example after example in my book.

— Vicky Ward (@VickyPJWard) March 12, 2019

According to Newsweek, Ward writes Trump reportedly told his then-new Chief of Staff John Kelly to figure out a way to get rid of the pair:
"Get rid of my kids; get them back to New York," the president told his new chief of staff, according to Ward. But Kelly told Trump it would be hard to dislodge the pair, who since the early days of the campaign have been some of the most influential members of the president's inner circle.

Ward's book describes the behind-the-scenes strategy, maneuvers and power struggles that have seen Ivanka and Kushner outlast any of their inter-administration rivals, leaving them in a prominent position after two tumultuous years of Trump's term. Ward spoke with 220 people—many of whom would only talk anonymously—over two years to craft the book.
"Every point that Ms. Ward mentioned in what she called her 'fact checking' stage was entirely false," Peter Mirijanian, a spokesman for Mr. Kushner's lawyer, Abbe Lowell, said in a statement to The New York Times. "It seems she has written a book of fiction rather than any serious attempt to get the facts. Correcting everything wrong would take too long and be pointless."
Ward fired back at Mirijanian on Twitter:
To Abbe Lowell's claim that I have written a "book of fiction" and that "correcting everything wrong would take too long and be pointless," I will simply say that the 220 people I interviewed for the book might beg to disagree. https://t.co/5tDQMQsRUc #KushnerInc

— Vicky Ward (@VickyPJWard) March 12, 2019
Have a tip we should know? tips@mediaite.com