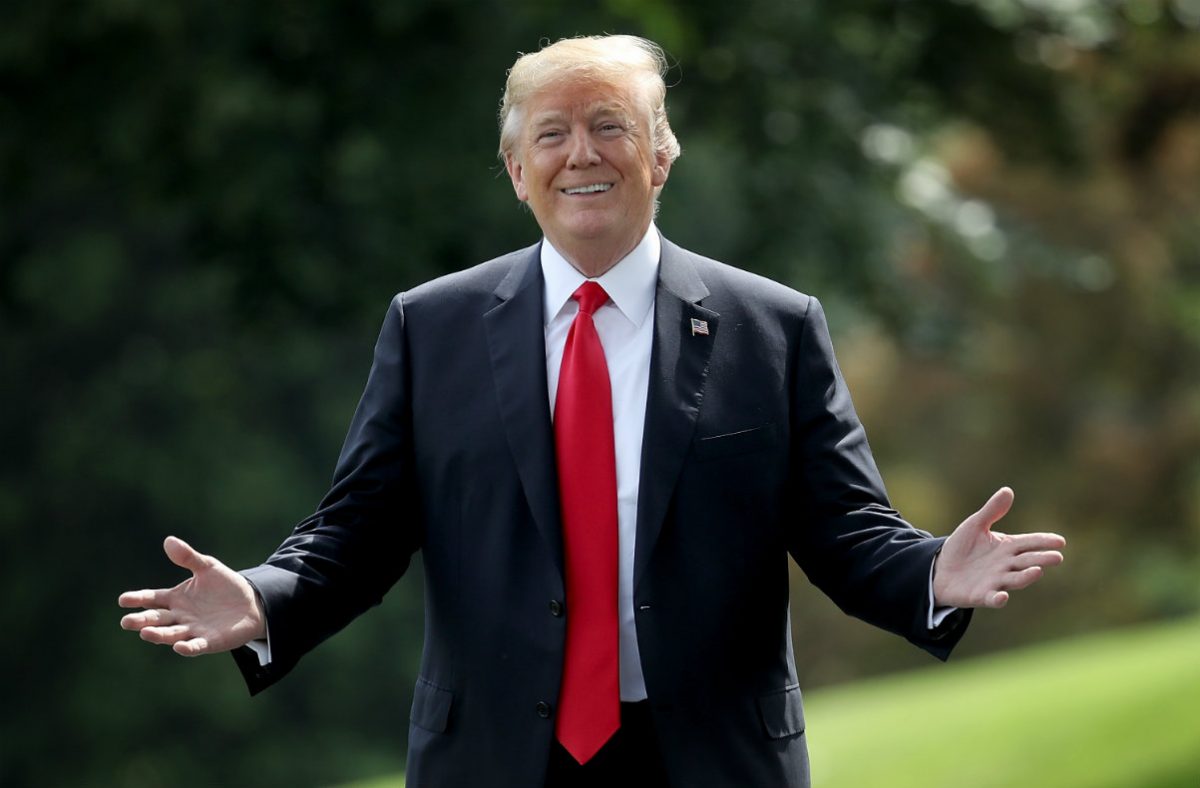 On Sunday, President Donald Trump capped off Father's Day by accusing the FBI of providing too much information to the media.
"Why was the FBI giving so much information to the Fake News Media. They are not supposed to be doing that, and knowing the enemy of the people Fake News, they put their own spin on it – truth doesn't matter to them!" Trump wrote.
Trump then followed up with a second tweet railing against "FBI's sick loser, Peter Strzok" working on "the totally discredited Mueller team."
He also got a "Crooked Hillary" in the same tweet.
Then, he followed it up with a third, Strzok-shaming post.
Strzok's name has been a hot topic especially among Trumpians lately, with Trump's personal lawyer Rudy Giuliani even going so far as to suggest he should be jailed by the "end of next week."
His name also made headlines earlier today when The Washington Post reported he was willing to testify before Congress, news that may well be the reason behind Trump's hot tweets.
Strzok's name is also linked to the Department of Justice's Inspector General report that has been on the mind of Trump lately. In that report, as reported by Trump's favorite news source Fox News and pointed out to Mediaite by conservative radio host Steve Malzberg, there were incidences of FBI agents receiving improper contact and benefits from reporters.
Whatever the exact impetus for Sunday's night tweetstorm, though, it is not the first time Trump has blasted the media as the nation's enemy.
"The FAKE NEWS media (failing @nytimes, @NBCNews, @ABC, @CBS, @CNN) is not my enemy, it is the enemy of the American People!" Trump wrote in February 2017.
That February tweet was actually an edit of a prior tweet — which was swiftly deleted — that also called the media "sick."

More recently, Trump, who was apparently upset about his coverage of the North Korean summit, also slammed the "fake news media" writing via his favorite venue, "Our Country's biggest enemy is the Fake News so easily promulgated by fools!"
[image via Getty Images]
Have a tip we should know? tips@mediaite.com