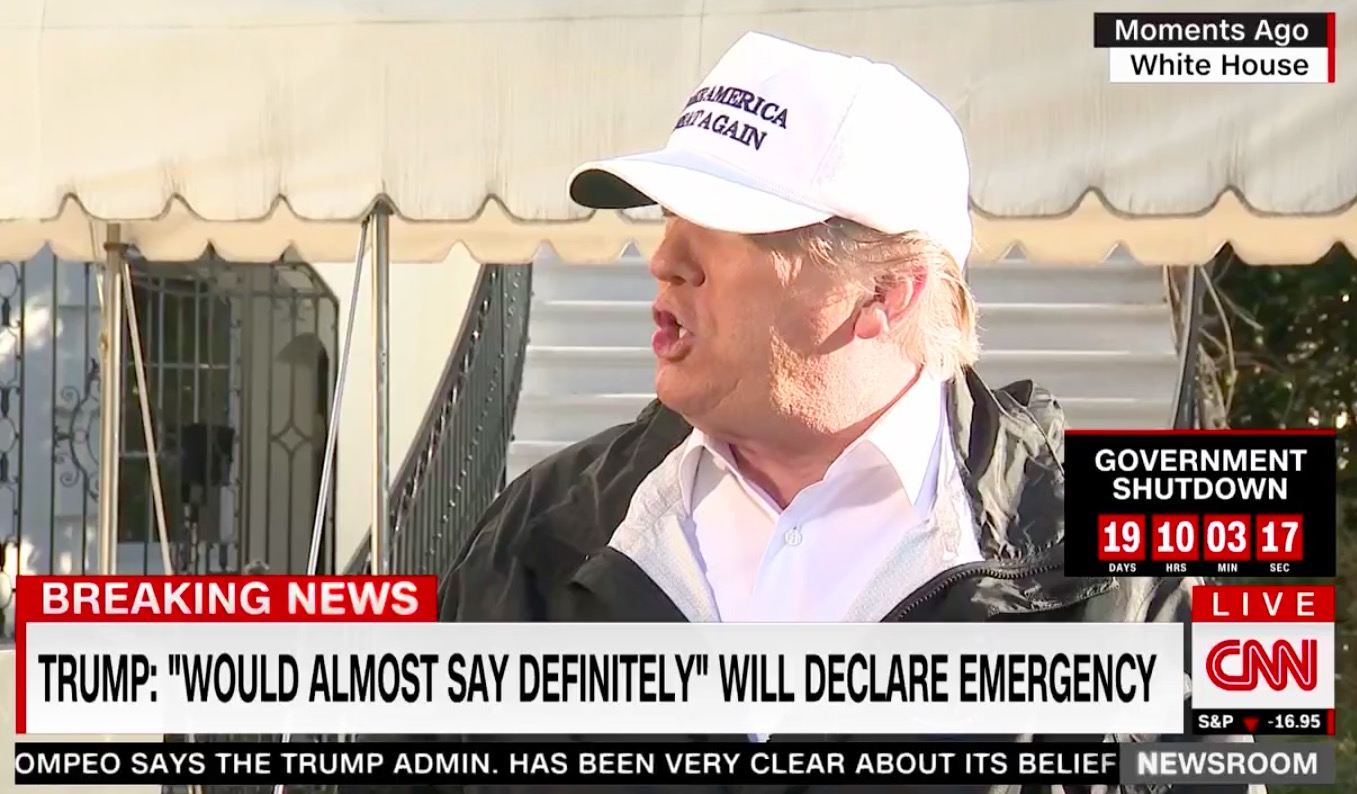 President Donald Trump responded mockingly to reports of Amazon CEO Jeff Bezos' divorce Wednesday afternoon on the White House lawn.
"I wish him luck," the President said twice, adding, "It's going to be a beauty."
Trump on Jeff Bezos' divorce: "I wish him luck, I wish him luck. It's going to be a beauty." pic.twitter.com/M81dR1kbgl

— Bob Bryan (@RobertBryan4) January 10, 2019
Trump's beef with Bezos goes way back on a number of factors, including competition for the wealthiest billionaire (Bezos is reportedly wealthier), Bezos' past criticism of him during his campaign, and the fact that Bezos owns the Washington Post, which is home to some of the President's most vocal critics. Trump has taken jabs at Amazon as well, in retaliation.
Amazon is doing great damage to tax paying retailers. Towns, cities and states throughout the U.S. are being hurt – many jobs being lost!

— Donald J. Trump (@realDonaldTrump) August 16, 2017
Bezos is divorcing with his wife of 25 years following news he had a long affair with married tv news anchor Lauren Sanchez while he was married. Some of the raunchy text messages sent between the two were published in the National Enquirer this morning.
"I love you, alive girl. I will show you with my body, and my lips and my eyes, very soon," the Amazon CEO wrote back in April.
"I want to smell you, I want to breathe you in. I want to hold you tight.… I want to kiss your lips…. I love you. I am in love with you," was another text from him.
Bezos announced his divorce Wednesday morning, although according to a source close to Sanchez, he had separated with his wife "in the fall."
Have a tip we should know? [email protected]