Trump Praises China's President For Gaining Power For Life: 'Maybe We'll Give That a Shot Some Day'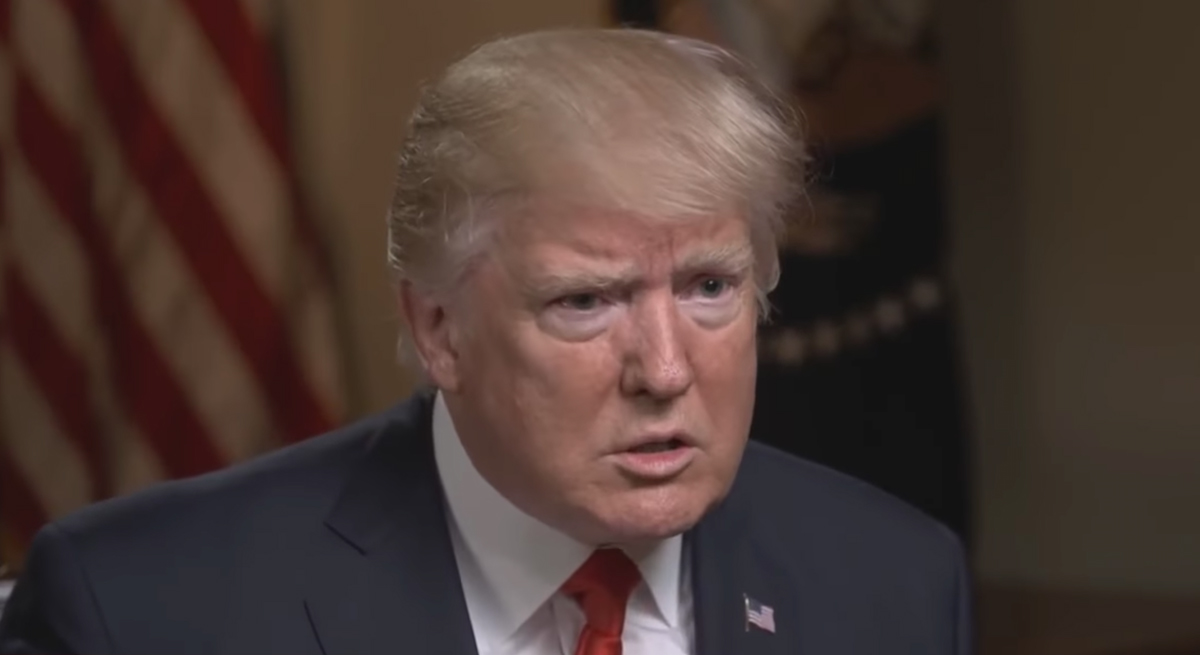 President Donald Trump seemingly voiced interest in making the commander-in-chief role a lifetime position at a closed-door fundraiser on Saturday night, praising Chinese President Xi Jinping for recently consolidating lifetime power in his country.
"He's now president for life," Trump said at Mar-a-Lago in an audio recording obtained and published in transcript form by CNN. "President for life. And he's great. And look, he was able to do that. I think it's great. Maybe we'll give that a shot some day,"
Despite Trump's praise for the "great" Chinese president, Xi Jinping's record in human rights is less than seller. According to humanitarian watchdog group Human Rights Watch, his leadership has been notably brutal: "Under the leadership of President Xi Jinping, who will remain in power until 2022 and possibly beyond, the outlook for fundamental human rights, including freedoms of expression, assembly, association and religion, remains dire."
While Trump may have just been wildly riffing — as he has been known to do in his off-script speaking events — the president continued the bizarre comments by attacking his former political rival Hillary Clinton and suggesting she should not have escaped her FBI investigation.
"I'm telling you, it's a rigged system folks," Trump said while discussing Clinton's alleged criminal behavior. "I've been saying that for a long time. It's a rigged system. And we don't have the right people in there yet. We have a lot of great people, but certain things, we don't have the right people."
He continued his comments on Clinton, saying, "Is Hillary a happy person? Do you think she's happy?" he said. "When she goes home at night, does she say, 'What a great life?' I don't think so. You never know. I hope she's happy."
The CNN report concluded with Trump attacking the last Republican president, George W. Bush. "Here we are, like the dummies of the world, because we had bad politicians running our country for a long time," he said — later calling the Iraq War "the single worst decision ever made" akin to "throwing a big fat brick into a hornet's nest."
[images via screengrab]
Follow the author on Twitter (@calebecarma).
Have a tip we should know? tips@mediaite.com