Advocacy Group Blasts NBC's Investigation of Matt Lauer's Sexual Misconduct: 'Inherent Conflict of Interest'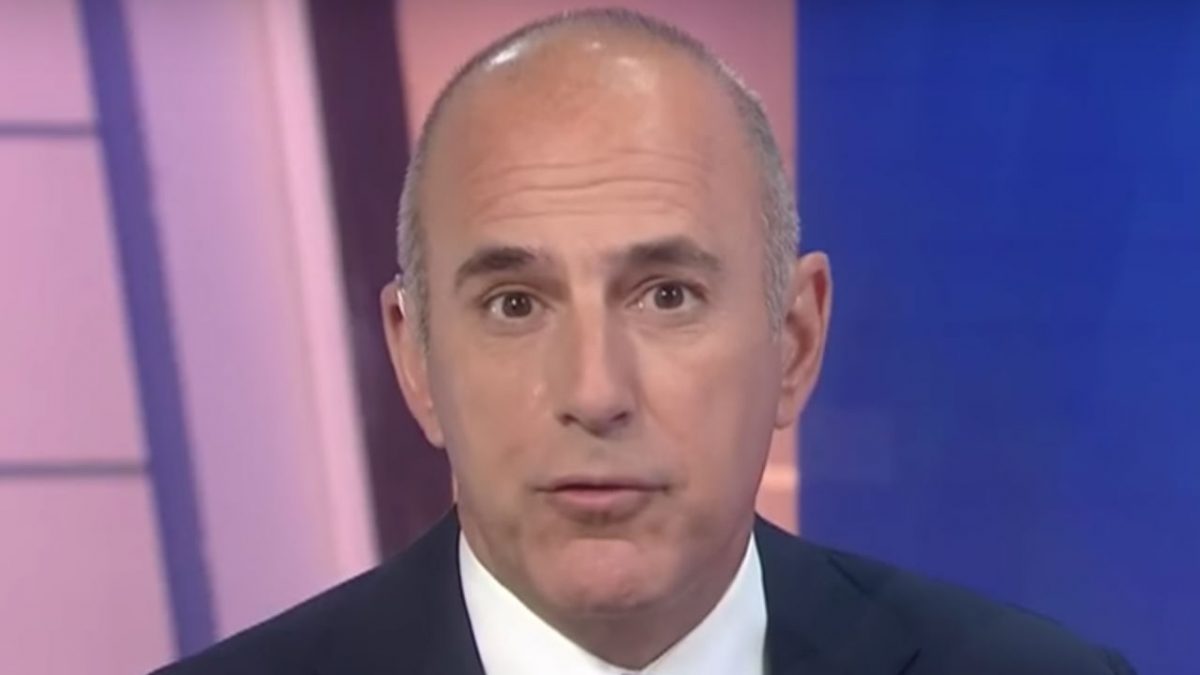 Press Forward, an advocacy group aimed at stopping sexual harassment and assault in newsrooms, has responded to NBC's internal investigation of Matt Lauer by questioning the credibility of the in-house probe and calling for the network to do more.
"While we appreciate NBC releasing the results of its internal investigation to the public, there needs to be an independent internal investigation for this to be credible," the group said in a statement obtained by The Hill on Wednesday. "There is an inherent conflict of interest when management reviews itself."
The group also called for a neutral third party to intervene to allow people to speak out without concern for their jobs or workplace status.
"No one is going to be fully candid when speaking to management for fear of losing their jobs," the organization stressed.
Earlier today, NBC released the results of its months-long probe into the former NBC star along with the conclusion that the network found no evidence showing "that any NBC News or Today Show leadership, News HR or others in positions of authority in the News Division received any complaints about [Matt] Lauer's workplace behavior prior to November 27, 2017."
That NBC conclusion, though, conflicts with an account from former NBC star Ann Curry, who told WaPo in late April that she warned NBC that Lauer had "sexually harassed physically" a young, female staffer in 2012.
"She was afraid of losing her job… I believed her," Curry recalled in the WaPo account. "I told management they had a problem and they needed to keep an eye on him and how he deals with women."
Press Forward was founded to hold newsrooms accountable for sexual misconduct claims in wake of the recent tide of scandals. In their statement, they expressed disappointment that NBC was not holding itself to a higher standard in the case of their longtime Today Show host.
"News organizations, journalists and media all hold corporations, governments, and individuals to higher standards in similar instances, so it's concerning that NBC would not choose to follow those same standards itself," the organization wrote.
[image via screengrab]
Have a tip we should know? tips@mediaite.com