CNN's Carol Costello: Why Is Hillary Courting Gay Men over 'Traditional' Ones?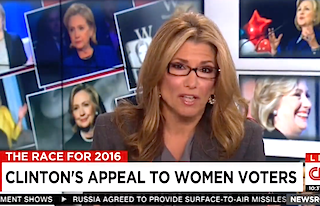 CNN's Carol Costello noticed a distinct lack of straight, white men in Hillary Clinton's big campaign announcement video and decided to dedicate a segment of her show Monday morning to asking: What's up with that?
The host systematically broke down the video's opening shots, which featured "lots and lots of women," but not as many men. The first male voice you hear is 25 seconds in, and he's speaking Spanish.
"The next guy to appear is not your traditional man, he's gay!" Costello exclaimed. "He shows up 50 seconds in, but you get my drift."
She brought on two woman, Donna Brazile and S.E. Cupp, to help answer the question, "Will running on gender work?"
Cupp argued that Democrats have a bigger deficit with men than Republicans do with women, pointing to 2014 candidates like Mark Udall in Colorado or Wendy Davis in Texas who "tried overselling to women" and "did so at the expense of other men and it failed disastrously."
"I pray we don't hear that term this time around, because man, I'm sick of that term, 'war on women,'" Costello said. Looking at polls that show 61% of women already support Hillary Clinton, the host asked, "Why not focus on men?"
Brazil said Clinton will "go after every vote" and plans to "earn the support of not just women, but also men."
Neither of Costello's guests called into question her assertion that the gay or Spanish-speaking men featured in Hillary Clinton's video do not count as "traditional men." Without spelling it out, the host was apparently referring to straight, white men, who she is predicting will be underrepresented by the Clinton campaign.
Assuming she watched to the end of the video, she would have seen what appears to be a straight, white cat owner: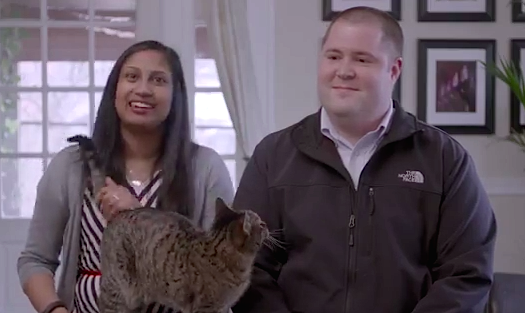 Then there is the white man who is proud to have gotten a new job at a "fifth generation company." He does not indicate his sexual orientation, but frankly it is irrelevant in this case: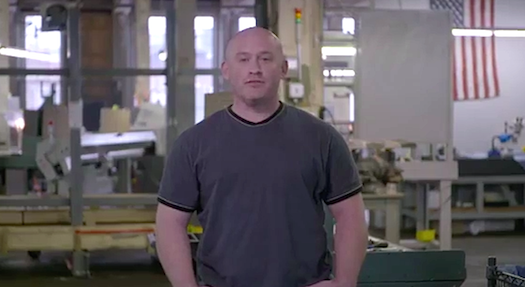 And hey, look, there's Hillary Clinton casually having a cup of coffee with what appears to be a very "traditional" older gentleman: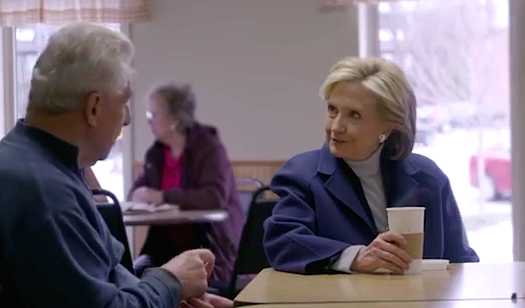 Watch the segment below, via CNN:
[Photo via screengrab]
— —
>> Follow Matt Wilstein (@TheMattWilstein) on Twitter
Have a tip we should know? tips@mediaite.com