Howard Dean Slams Tulsi Gabbard: Doesn't 'Know What She's Doing' and 'Not Qualified'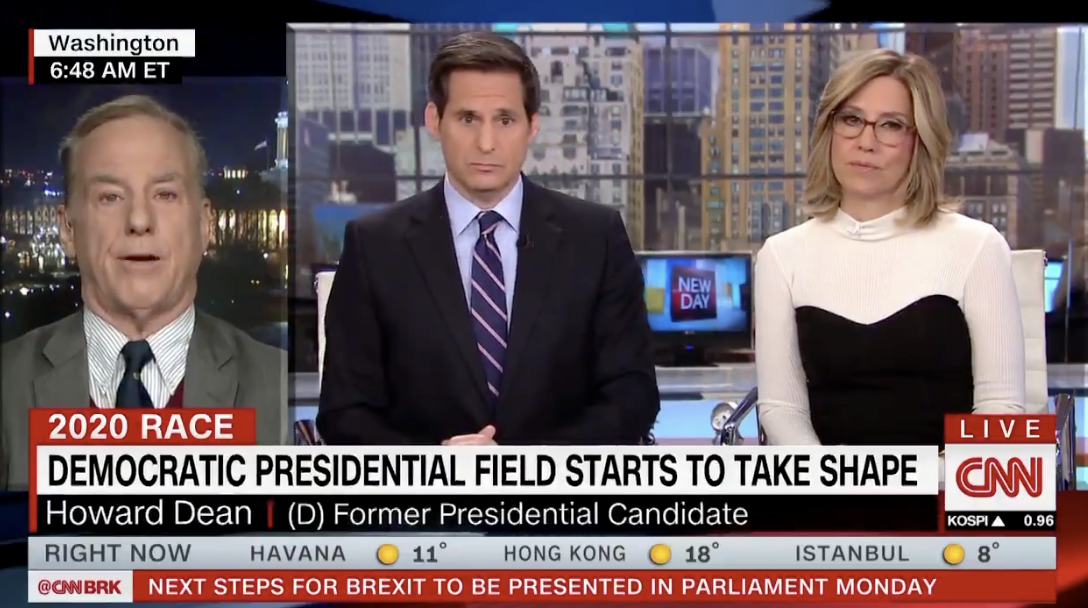 Former Vermont Governor Howard Dean thinks all the 2020 Democratic candidates are qualified for the presidency, except for Hawaii Congresswoman Tulsi Gabbard.
"I'm really not gonna take sides in this," said Dean on CNN this morning, when asked for his thoughts on Democratic presidential candidates. "There are no candidates, with one exception, that I really don't think should be president."
.@GovHowardDean on 2020 Dem candidates: all candidates qualified to be President except @TulsiGabbard "I don't think she knows what she's doing" pic.twitter.com/aIdcrPyKfG

— Neel Khairzada (@NeelCNN) January 17, 2019
"And who's that exception?" asked CNN's John Berman.
Dean replied, "Tulsi Gabbard. I don't think she knows what she's doing and I don't think she should be qualified. She's not qualified."
The former governor and DNC chairman based this on a report that Gabbard had met with Syrian leader Bashar al-Assad last year, as well as reports she worked for her father's anti-gay organization in the past.
"I don't know what she thinks she's doing," said Dean.
Have a tip we should know? [email protected]