Show Starring Michael Avenatti and Anthony Scaramucci Being Pitched to CNN and MSNBC (UPDATED)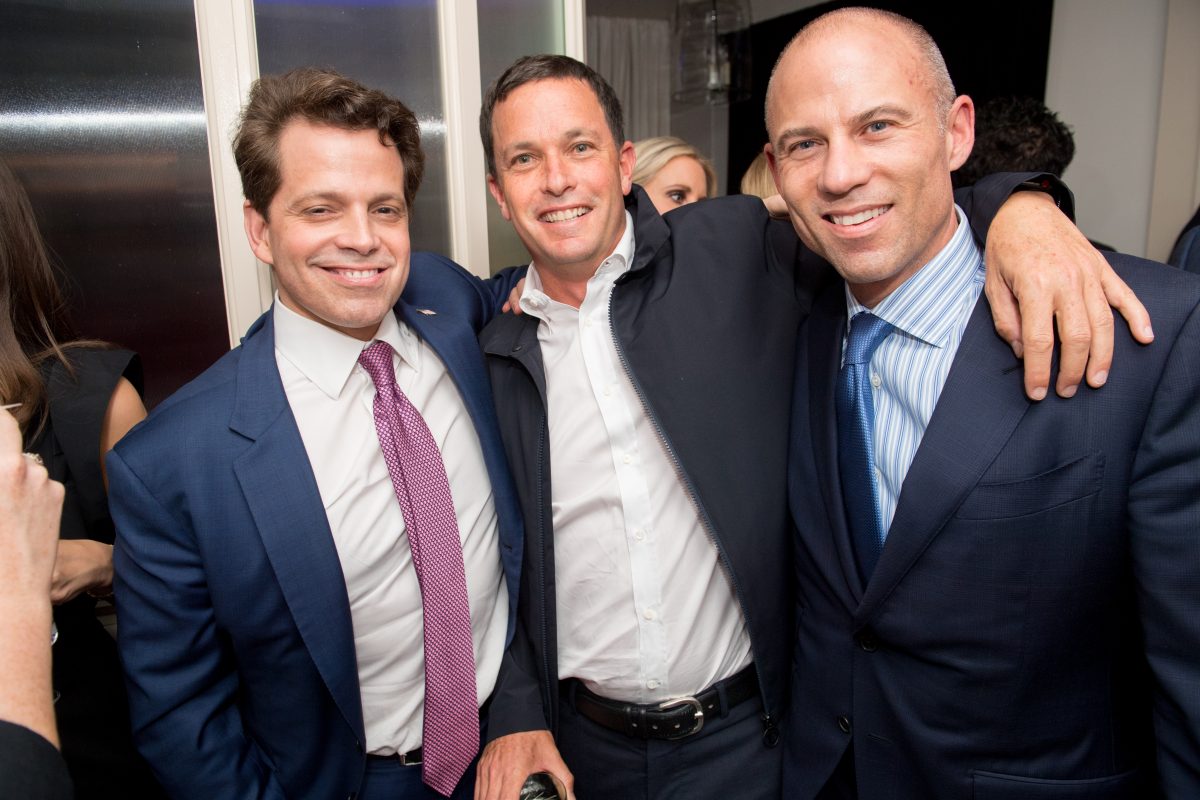 A "Crossfire-style" television show for 2018 is being pitched to CNN and MSNBC, starring none other than Anthony Scaramucci and Michael Avenatti.
United Talent Agency president Jay Sures has already met with CNN and MSNBC executives to present the idea, sources confirmed to Mediaite. The story was first reported by The New York Times.
Mediaite has learned that in the pitch to MSNBC and CNN it was emphasized that Avenatti likely could not start the show until after the Stormy Daniels case wrapped up.
Scaramucci, made famous for the rollicking 11 days he served as President Donald Trump's communications director, has kept his name in the news by with a steady stream of cable news appearances. He was booted from the administration last summer after a colorful call with Ryan Lizza — in which he declared that then-White House official Steve Bannon likes to suck his own cock — was reported by the New Yorker writer.
Avenatti's rise in the Trump era has been similarly dramatic. As the lawyer for Stormy Daniels, the porn star suing the president over a nondisclosure agreement she signed to keep quiet about an alleged affair with Trump, Avenatti has fought his client's case in the media.
His constant presence on cable news has come under scrutiny in recent weeks: A Washington Free Beacon analysis found that the well-tanned attorney has appeared on MSNBC and CNN more than 100 times since March. MSNBC anchors have openly speculated whether he's auditioning for a show on the network. UTA represents Scaramucci in connection with his speaking appearances, but does not officially represent Avenatti.
Meanwhile, Avenatti maintains that he has no interest in a cable news show.
MSNBC declined to comment for this story, and CNN did not immediately respond to requests for comment.
UPDATE: Avenatti responded to the reports, claiming he has "no interest in television right now."
Lol. I have no interest in television right now. I'll leave that to the experts. I enjoy practicing law and look forward to prevailing on behalf of my client Stormy Daniels. That's where my focus is. #focused #basta

— Michael Avenatti (@MichaelAvenatti) May 17, 2018
[image via screengrab]
Have a tip we should know? tips@mediaite.com
Aidan McLaughlin - Editor in Chief