New Analysis Looks at How Much Free Media Michael Avenatti Has Gotten — And It's Huge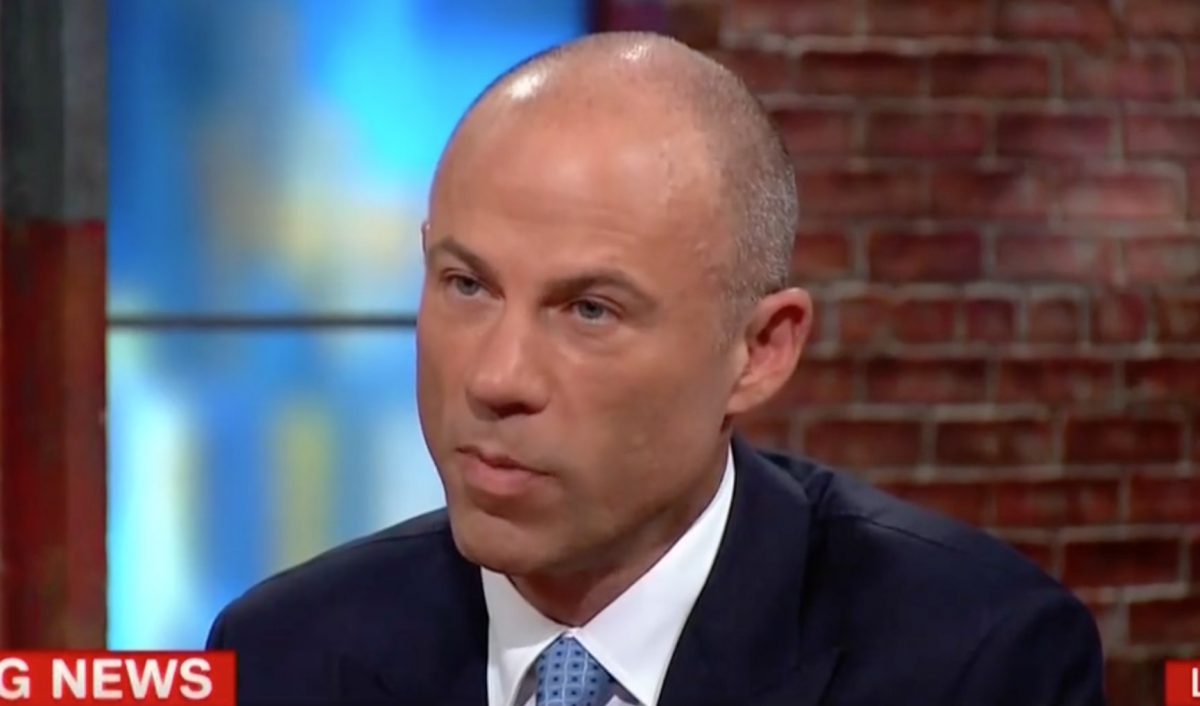 Michael Avenatti has been on cable news a lot lately and he knows it. And, as far as he's concerned, the strategy is working.
If you're a regular viewer of CNN or MSNBC, you've probably seen him appear a lot in the past few weeks. And given how he broke some news this week about money paid to Michael Cohen, it's a safe bet he isn't going anywhere any time soon.
It's gotten to the point where MSNBC was openly wondering this morning if Avenatti is auditioning for their network. Hell, he's already feuding with cable news hosts from a rival network:
You know you are crushing them when surrogates like @tuckercarlson resort to name calling and claim your "eyes are too close together." What are you, 6 yrs old? And you expect to be taken seriously as a journalist? When you have that mop hair? #So1980s #pathetic #basta

— Michael Avenatti (@MichaelAvenatti) May 11, 2018
The @foxnews character assassination is in full force. #Basta

Fox News keeps raising question about Michael Avenatti they could answer with seconds of research https://t.co/0XB8QUsOV6 via @thinkprogress

— Michael Avenatti (@MichaelAvenatti) May 11, 2018
The Washington Free Beacon's David Rutz has done an analysis of Avenatti's cable news appearances––a whopping 108 between March 7th and May 10th––and calculated that he's gotten "nearly $175 million in free media":
To calculate his earned media time, the Free Beacon multiplied the length of his appearances on a program by its "National Publicity Value" determination from media monitoring site TVEyes.com.

The total came out to $174,631,598.07 from at least 65 CNN appearances and 43 MSNBC appearances. Avenatti's favorite shows include CNN's "Anderson Cooper 360" (at least 20 interviews), MSNBC's "The Last Word with Lawrence O'Donnell" (14), CNN's "New Day" (12), CNN's "Tonight with Don Lemon" (eight), and MSNBC's "Deadline White House" (seven).
And as some of you cable news junkies have no doubt noticed, there have been days where Avenatti's been on TV multiple times (and on the same network too).
As Rutz notes, this does not include his appearances on programs like Megyn Kelly Today, The View, and The Late Show.
[image via screengrab]
— —
Follow Josh Feldman on Twitter: @feldmaniac
Have a tip we should know? tips@mediaite.com
Josh Feldman - Senior Editor