Remembering Philip Seymour Hoffman: An Extraordinary Talent Loses Final Battle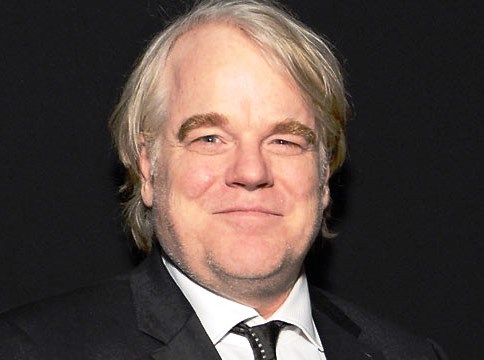 Heath Ledger, Cory Monteith, Amy Winehouse, Whitney Houston, Michael Jackson…all celebrities who have died in the past five years from drug overdoses.
Add the great Phillip Seymour Hoffman—just 46 years old—to that list after the news broke of his death from an apparent overdose on Super Bowl Sunday afternoon. It is tragically ironic that Hoffman won the Academy Award for Best Actor in 2005 for playing Truman Capote, the legendary writer who passed 30 years ago due to liver disease complicated by phlebitis, alcohol and multiple drug intoxication.
The word "great" is thrown around Hollywood a lot, almost to the point where being great ain't so great due to its watered-down nature. But when applying to Hoffman, it is an accolade richly deserved.
He's not exactly a household name like those he's starred alongside of: Tom Hanks in Charlie Wilson's War, Jeff Bridges in The Big Lebowski, Meryl Streep in Doubt. But the quality of his work—just go rent any of those aforementioned movies, all impossibly underrated, or watch him steal every scene in Boogie Nights—is exceedingly apparent. And nobody, nobody else could have played the duplicitous prep-school sellout George Willis, Jr., in Scent of a Woman, a Golden Globes Best Picture winner now somehow 22 years old.
The feeling you always got from Hoffman's characters—let's take his small but unforgettable role in Cameron Crowe's Almost Famous as William Miller's unofficial mentor Lester Bangs—is that he was easily the smartest guy in the room, always seeing the bigger picture (one quality scene here).
He was one of those few actors who looked like he was slumming it in doing movies when he clearly was more of a stage actor. On Broadway, he most recently starred (and received a Tony nomination) in 2012's revival of Death of a Salesman. He was nominated for several Best Actor on the Tony front several times, including for what is considered his best performance in Sam Shepard's True West in 2000. How he didn't win that year is one of the great mysteries of the Great White Way.
The biggest shame in all of this—as it always is in these situations—is the children now left behind. Hoffman never married, but did have three children with his longtime partner, Mimi O'Donnell. His son is 10 years old, his two daughters seven and five, respectively. You think about how their Dad's death will be explained to them. You hope they aren't haunted by what they may hear about in the coming days and weeks to come in the media.
Hoffman had battled drug problems throughout most of his career. Some days he beat it, others he couldn't. You think about all the years he had left, and how Hoffman is the type of actor—like a Christopher Plummer—who would only gain more gravitas with age.
Great is a word that has become too common when evaluating acting talent. In the case of Hoffman, it is absolutely warranted.
He will be missed.
— —
Follow Joe Concha on Twitter @ConchaMedia
— —
[Photo via ABC News]
Have a tip we should know? tips@mediaite.com