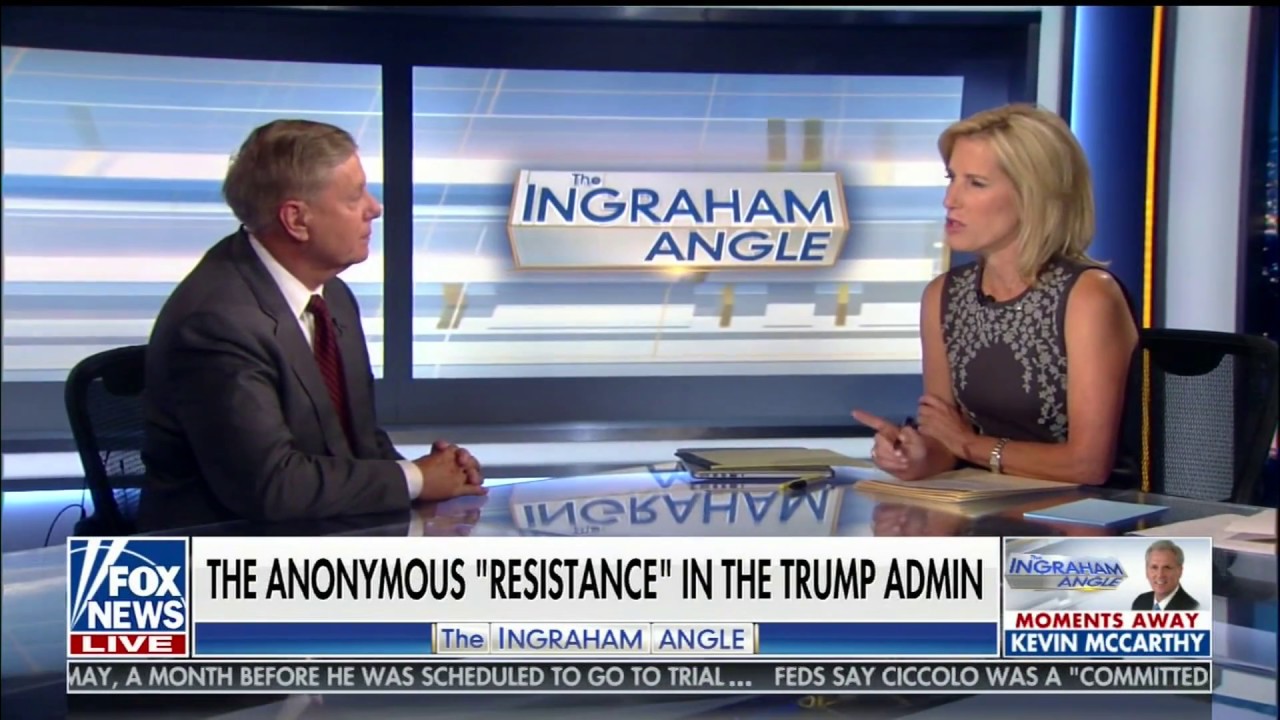 Republican Senator Lindsey Graham and Fox News host Laura Ingraham used to date, apparently.
Per two 1999 reports, the two were seen showing signs of affection in public shortly after former Democratic President Bill Clinton's impeachment trial.
"Leggy blond pundit Laura Ingraham and chubby-cheeked Rep. Lindsey Graham (R-NC) are an item," the New York Post's 1999 issue reported. "The personable Graham, 45, is one of the House managers and an emerging star of the trial. Ingraham is the take-no-prisoners host of MSNBC's 'Watch It!' Ingraham said through a spokeswoman that she never comments on her private life. A call to Graham's office Thursday was not returned."
The Washington Post, which had apparently broken the story, described the evidence in detail.
"Mmmm-hmmmm," was written in response to Ingraham's conversation with former co-host Brian Williams regarding a certain House manager. "And which House manager would that be? The one she had dinner with Wednesday night at the Palm? The one she held hands with through most of the meal? The single one? The homespun one? Rep. Lindsey Graham (R-S.C.)?"
The WaPo report continues that the two had "cozied up in a booth at what is possibly the worst restaurant in Washington for remaining unseen."
"She put her hand up his sleeve. They were practically sitting in the middle of the table, they were so close together," a source had said.
This throwback comes on the heels of unsubstantiated rumors the single House member might be a closeted homosexual. Last fall, Graham's critics tried to force him out of his presumed closet after he had shown support for President Donald Trump.
"To the extent that it matters, I'm not gay," Graham told TMZ at the time.
Have a tip we should know? tips@mediaite.com