Russians Released Anti-Clinton Video Game Weeks Before Election, Tracked Players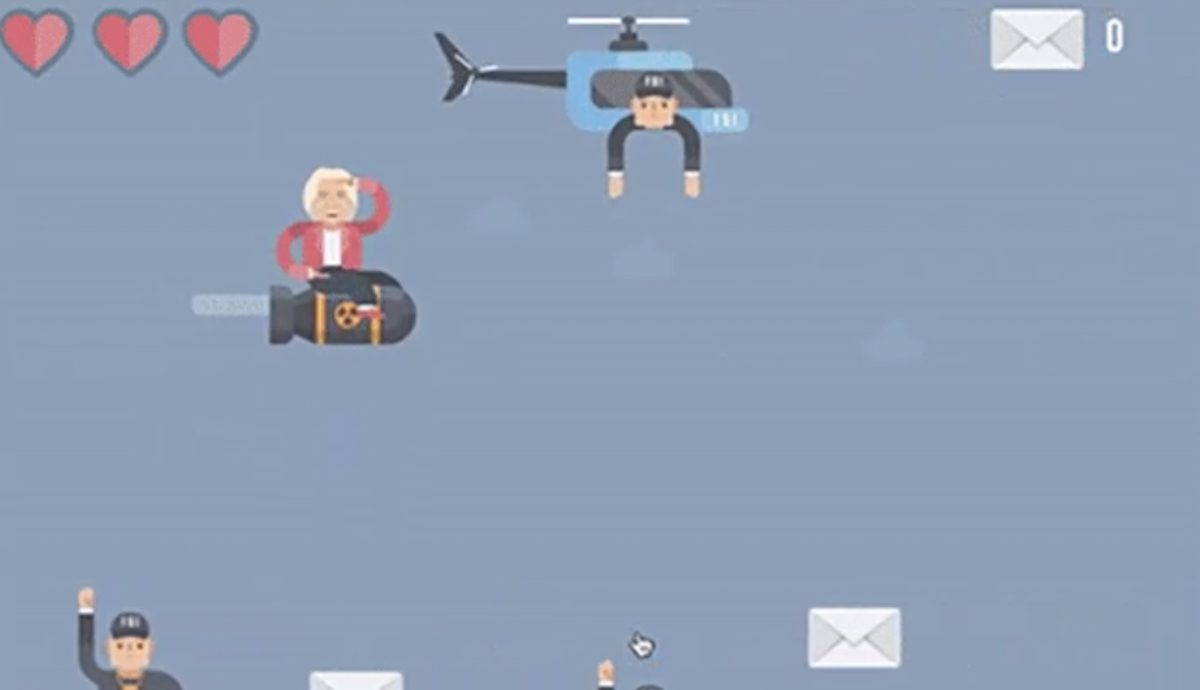 It appears that Russian meddling in the 2016 election extended even to beloved, time-wasting flash computer games: according to a deep-dive CNN report,  Russians created an anti-Hillary Clinton video game during her campaign against now-President Donald Trump, replete with flying emails, "Arab" money and FBI agents.
The game, absurdly titled "Hilltendo," may look like a simple flash game, the kind that populated the Internet in the early 2000s, but, according to CNN, there are some sophisticated, and potentially sinister, things going on under the hood.
The news organization tasked programmers and cybersecurity experts to look at the game's code and they found some strange stuff, including trackers that would violate the privacy of players, watching their social media behavior and issuing micro-targeted ads based on that behavior.
CNN made the Russia connection by analyzing the code and the game's various URLs, some of which were linked to a company called Internet Research Agency, a Kremlin-linked corporation indicted by U.S. Justice Department Special Counsel Robert Mueller last month, among other connections.
The mysterious entities behind "Hilltendo" used viral website Imgur to get people to play the game, somehow getting it placed in several listicles of the best games to help "kill your time." According to a traffic analysis, these listicles were viewed more than 700,000 times.
Imgur has responded, writing "We have been actively investigating how our platform may have been used by foreign actors. We plan to proactively share what we have learned with authorities and investigators."
As for the game itself, it looks to play like a "greatest hits" of Clinton conspiracy theories.
lolol Russians created an anti-Hillary Clinton video game called "Hilltendo" https://t.co/BEWAIrLfJC pic.twitter.com/8kQNGxhDmz

— Alazar Moges (@zarzarbinkss) March 8, 2018
You play as Clinton, atop a nuclear missile no doubt powered by chemicals provided by Uranium One, navigating a field of FBI agents while trying to collect errant emails.
Another level finds the Clinton avatar collecting money from "Arab States" and a final level tasks you with throwing the constitution as far as possible, as Barack Obama and Bill Clinton look on.
[image via Twitter/screenshot]
—
Follow Lawrence Bonk (@sidescrollers) on Twitter
Have a tip we should know? [email protected]
---