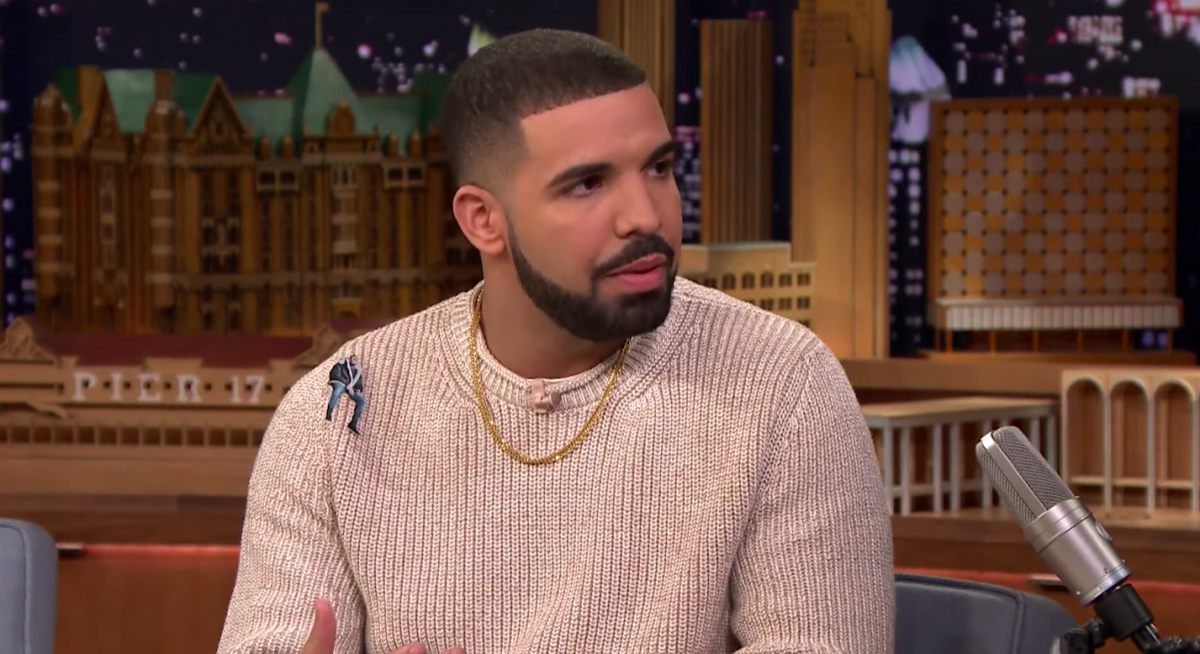 After months of speculation and getting absolutely bodied in a Pusha T diss track, the rap superstar Drake appears to have finally admitted to having a child ex-adult film actress Sophie Brussaux.
Drake laid down the following verse about having a child out of wedlock on his new album Scorpion, which dropped last night:
"Yesterday morning was crazy / I had to come to terms with the fact that it's not a maybe / That shit is in stone, sealed and signed / She not my lover like Billie Jean but the kid is mine / [My mom] used to tell me all it takes is one time, and all it took was one time / Shit, we only met two times, two times / And both times were nothing like new times."
Later in the track, Drake continued talking about the child: "Now it's rough times / I'm out here on front lines just trying to make sure that I see him sometimes / It's breaking my spirit / Single father, I hate when I hear it."
The artist — who is known for his emotional rap ballads — then talked about his own father, who was a musician that left him and his mother in Canada when Drake was five. Given that Drake's child is now living in Canada with Brussaux, the situation is too comparable to ignore.
"I used to challenge my parents on every album / Now I'm embarrassed to tell them I ended up as a co-parent / Always promised the family unit," Drake raps on "March 14". "I wanted it to be different because I've been through it / But this is the harsh truth now."
While rumors about Drake having a child with an ex-porn star had been circulating in the media for months, the story didn't receive viral attention until the rapper Pusha T released a diss track last month aimed at Drake titled, "The Story of Adidon."
"A baby's involved, it's deeper than rap / We talkin' character, let me keep with the facts," rapped Pusha T. "You are hiding a child, let that boy come home / Deadbeat muthafucka playin' border patrol."
Now that Scorpion is out everyone, including Drake stans, can admit that Pusha T definitively won the beef between the two rappers.
[image via screengrab]
Follow the author on Twitter (@calebecarma).
Have a tip we should know? tips@mediaite.com