UPDATE: Man Who Allegedly Stole Frances McDormand's Oscar Arrested For Felony Grand Theft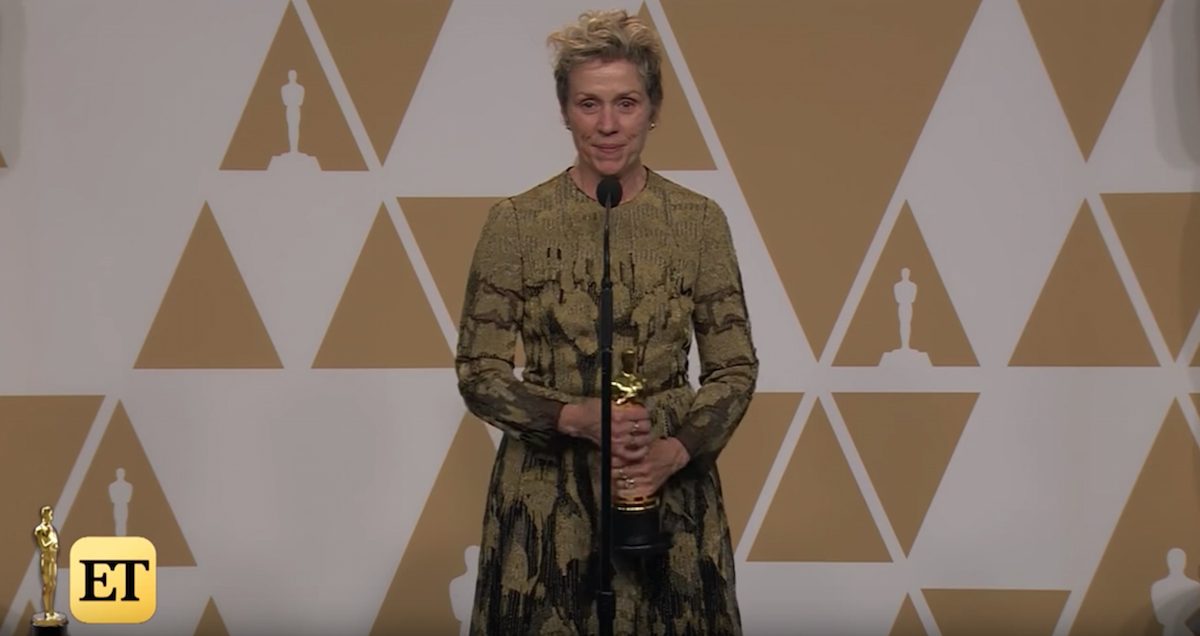 UPDATE 12:24 p.m. EST:
Terry Bryant, 47, was arrested for felony grand theft on Monday after he allegedly took McDormand's award statue at the Governors Ball.
Actress Frances McDormand stole the show last night at the Oscars, walking away with a coveted golden statue for her performance in Three Billboards Outside Ebbing, Missouri.
A thief, however, tried to one-up her show stealing performance by, well, stealing her Oscar statue. It happened at a party after the ceremony, when McDormand placed the statue down for a moment.
New York Times reporter Cara Buckley tweeted a picture of the man dressed in a tuxedo.
The well-dressed man's plan to sneak off with the statue was foiled, oddly, by Wolfgang Puck's photographer — who stopped the man, retrieved the Oscar and handed it back to a grateful McDormand.
McDormand's representative, Simon Hall, issued a statement that the actress and her Oscar had been reunited and that she had also reunited with a cheeseburger from famous west coast fast food eatery In-N-Out Burger.
"Fran and Oscar are happily reunited and are enjoying an In-N-Out burger together," Halls said in an email.
As for the unknown statue thief, the actress has decided not to press charges and allowed him to go on his merry way. It's Oscars night, a time of forgiveness… and speeches. So many speeches.
[image via screenshot]
—
Follow Lawrence Bonk (@sidescrollers) on Twitter
Have a tip we should know? tips@mediaite.com