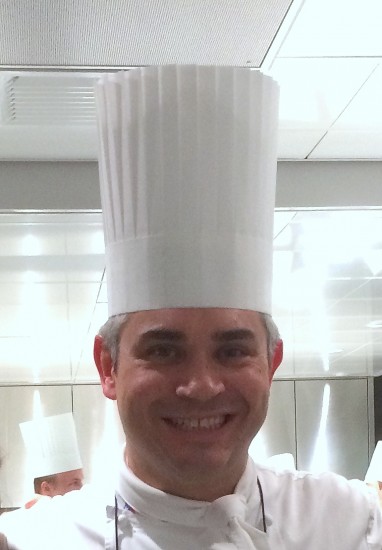 Legendary chef Benoît Violier's death last week shook up the Culinary world. He was found dead in his home with a hunting rifle nearby. Last week, 1,500 people attended his funeral. But, just two days after his death his restaurant, l'Hotel de Ville reopened at his wife's request. Violier left no suicide note and since his passing, people have tried to make sense of his death. His restaurant had recently been named the best in the world by La Liste, and by all accounts, things seemed to be going well.
Some say that the pressure that comes with being a top chef was too great. Today The Telegraph reported that Violier may have been the victim of a major wine scam. According to the report, Private Finance Partners, a Swiss wine company based in Sion ran a scheme where they would sell rare bottles of wines to several restaurants for tens of thousands of dollars. When it came time to send the wine, they never would and the restaurants would be left high and dry. Supposedly, this cost the restaurant somewhere between£554,700 and £1.37 million.
His friend André Kudelski, who also has stake in l'Hotel de Ville says this is not true. He says Violier had "no issues" with the company in question, and that he didn't lose any money with them.
The truth is that we probably will never know what drove Violier to suicide because it's likely much more complicated than any singular issue, and without a note, we can't know what was going on inside his head.
We will keep you updated on any breaking news surrounding this topic.
Have a tip we should know? tips@mediaite.com