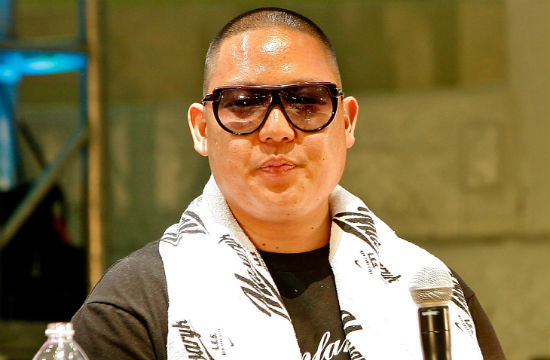 Two full episodes (in multiple parts) of Eddie Huang's webseries Fresh Off The Boat are devoted to visiting the motherland, but when Bon Appetit asked him if he thought Taiwanese cuisine was the next big American food trend, he swiftly shut them down. Eddie replied:
"THAT AIN'T ME, SLIME! I don't declare cuisines the next big thing, and I also find it impossible to please everyone with any definition of Taiwanese anything. The territory is disputed, the history is complex, and the politics are more convoluted than a Fiona Apple ballad."
That's pretty fucking convoluted.
In one particular episode of Fresh Off the Boat, Eddie describes pretty perfectly why Taiwanese food challenges the Western palate so hard: the dreaded gelatinous savory foods. By his own admission, the big globs of mucous-y proteins — a staple on his Taiwanese street food tour — probably wouldn't go over well Stateside. But, he explained to Bon Appetit, there's also the signature funk of all that fermented, well, everything.
"Stinky tofu embodies a lot of what Taiwanese food is about: funk. That funk–or stink, really — can be seen in the use of preserved bamboo, radish, mustard green, or cabbage as well as dried seafood…Because so much of the cuisine revolves around fermented foods and offal, we use vinegar, sugar, and chile liberally to play with the funk. You don't want to totally neutralize it, but rather sharpen and frame the flavors with acid, sweetness, and spice."
So, those of you with a desperate and unfortunately futile craving for the native flavors of Taiwan have The White Man's aversion to funk to blame.
Have a tip we should know? tips@mediaite.com