Eleven Madison Park's New Menu Features David Copperfield-Inspired Card Tricks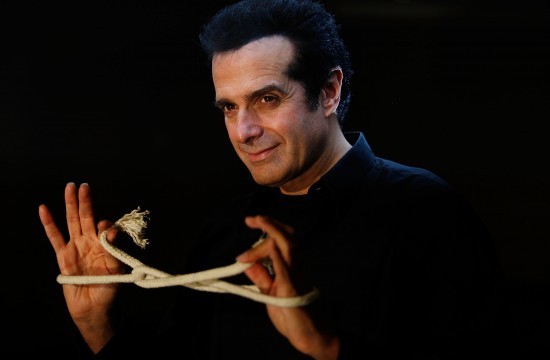 This Friday, Daniel Humm and Will Guidara will unveil their newest incarnation of their three-star Michelin restaurant Eleven Madison Park. The theme? A history of Manhattan. The courses? Homages to the cuisine of the city over the past century, from steak (done as a carrot tartare — it works!) to cocktails inspired by Brooklyn distilleries. The dessert? Still a mystery!
No, seriously, we're not being flippant. It really is a mystery and it's based on magic.
The New York Times is mum about the dessert course, which they got to preview, but will reveal that it is based on the three-card-monte, a longstanding tradition in the great history of New Yorkers scamming people out of money. And it's not even just a card hustle — it was actually designed by illusionists:
We can tell you that last spring, Mr. Humm and Mr. Guidara met with Jonathan Bayme and Dan White, illusionists from a company called Theory11. Both have worked with David Copperfield to develop tricks.

"We try to infuse everything we do with mystery," Mr. Bayme said.

Mystery is one thing. But how can sleight-of-hand possibly predict which sweet an individual restaurant diner is about to try? As Mr. Bayme put it, "Working with David Copperfield, you have a very high bar for what is impossible."
While we learn absolutely nothing about what's happening in this hyped dessert course, we'll be pleased if Penn and Teller refrain from spoiling the illusion. But please, when you see the dessert course in action, don't insult your server and call it a "trick." A trick is something a whore does for money…or cocaine.
[NYT]
Have a tip we should know? tips@mediaite.com