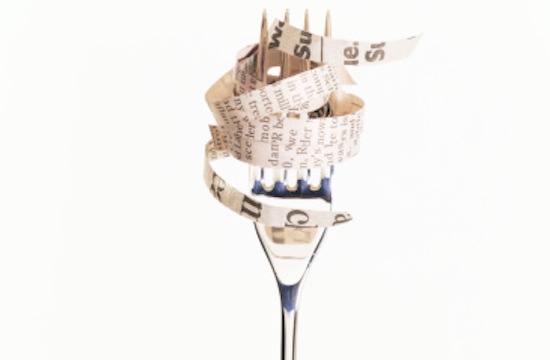 What's better than a food critic who gives us memorable reviews time and time again? One that's willing to eat his own words.
And no, it's not Pete Wells — it's our other favorite New York food critic, the New York Post's Steve Cuozzo. His latest tangent doesn't target Lady Gaga's dad's restaurant or Mario Batali or the cokeheads at NoMad Bar; it targets himself and the food critic population. And it's awesome and refreshing.
Cuozzo recognizes that the majority of reviews are not meant for the average reader, but for the media-obsessed foodie. (Or clickbait — how many pageviews is that Wells' review of Guy Fieri's restaurant still getting?) That doesn't necessarily mean the food is any good — but no one's willing to review the places people actually might go to. And he knows he's a part of it: he's the one writing about "new" pasta dishes in New York and bone-in burgers at M. Wells Steakhouse.
And it's not just reviewers that are full of sh*t either; it's magazine food editors, and online people like us! "The written word, in print or online, increasingly seems estranged from actual cooking and eating habits, to a degree that makes TV's celebrity clown-chef scene seem almost refreshing," Cuozzo writes. But the kicker is what makes it all worthwhile:
… While they say that you can indict a ham sandwich in New York, we're not supposed to enjoy eating one unless it's made with pork from a remote corner of Andalusia, served on gnarled "artisanal" sourdough and spread with ramp mustard from Brooklyn.

And if you must ask what ramps are, I've made my case.
RAMPSSSSSSSS. The end.
Have a tip we should know? tips@mediaite.com