It's January, and it's finally cold. Lots of people use this month to kick-start workout routines and diet plans, but we like to think of this time of puffy jackets and big sweaters as a time to pad up. Bikini season is still six months away, so let's get right to it. We've put together a list of some awesome food happenings for January. And we take the bulking up thing seriously. These events involve two weeks in a row of a lot of bacon.
Flavors in Tact: New York's Ark of Taste at MOFAD
The Gist: If you want to learn a little something and feel like you're doing your part in something good, this is the event for you. Plus, if you haven't been to MOFAD yet, now's your chance. Slow Food's Ark of Taste is an ongoing project, the goal of which is to "preserve culinary culture and diversity." At the event, you'll "trace the historic and contemporary significance of several Ark of Taste foods, discuss their preservation, and explore the unique quality of flavors shaped by New York's culture and landscape." Afterward, there's a pop-up farmer's market.
Date & Time: January 7th, 6:30pm
Location: MOFAD, 62 Bayard St, Brooklyn, NY
Price: $20
Cochon555's Eighth Annual Tour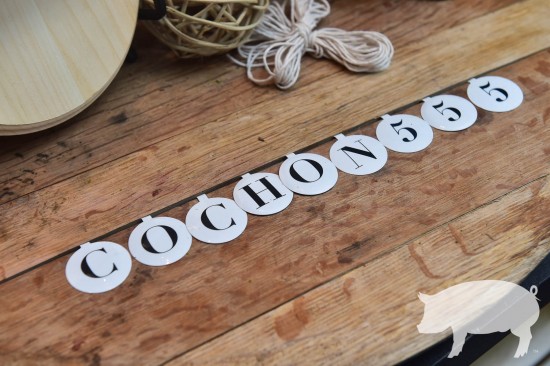 The Gist: Another event where you can eat a lot but also feel like you're doing something good. Cochon555 will kick off its tour in New York City, which they're lovingly calling "New Porc City" and the result will be marvelous. It's a culinary competition involving a nose-to-tail pig cook-off from some of New York's greatest chefs. This year's competitors are: Justin Similie of Upland, Angie Mar of The Beatrice Inn, Hillary Sterling of Vic's, Danny Mena of Hecho en Dumbo and Mike Poiarkoff of Vinegar Hill House. Each guest will prepare a maximum of six dishes to be voted on by guests and judges. The winner will go to the finals which are in Aspen in June, and in addition to the food, there will also be winemakers, craft brewers and craft distillers. You can feel good about all the eating too because the pigs are locally raised and happy and all that good stuff. Plus, the money goes to Piggy Bank, a charity whose mission "is to create a heritage breed pig sanctuary that provides free genetics and business plans to emerging family farms," an awesome initiative which will allow us to eat more responsibly. They had us at 36 different pork dishes, but they're doing something good for the food industry too? We're in.
Date & Time: Sunday, January 24th. VIP at 4:00pm; General Admission at 5:00pm
Location: Chelsea Piers – Pier 60
Price: Range $125-$200
The Gist: A LOT of meat, and a lot of drinking. There are three sessions of this event, and each focuses on something a bit different. One is entirely devoted to bacon. Each guest is given a glass and is able refill the glass an unlimited number of times throughout the day.
Date & Time: Noon-5:30pm; session times vary
Location: The Tunnel in Manhattan, NY, 608 West 28th St.
Price: $99
The Gist: So, this one isn't exactly food, but food lovers will definitely appreciate it so we're giving it to you. Wine Riot, presented by Second Glass bills itself as "two parts education, one part revolution" and enables you to try hundreds of new wines. You did read "hundreds" correctly. They're bringing in specialists from all over to teach you about wine (there's a piece of the event called "Wine 10") and there will definitely be lots of drinking involved. Your ticket includes a glass which you can use to sample any and all of the wines. There will be a DJ, tattoos (always a good idea when alcohol is in play), and an app you can use to track your favorite glasses which will then tell you where to buy the bottle. Genius.
Date & Time: March 4th 7:00pm-11:00pm; March 5th 1:00pm-5:00pm & 7:00pm-11:00pm (New York). See website for information on other cities.
Location: 69th Regiment Armory, 68 Lexington Ave., New York, NY
Price: $60 per session, price will increase January 24th to $65.
Have a tip we should know? tips@mediaite.com