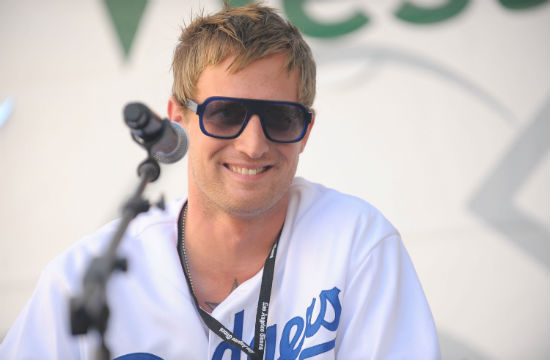 Twitter: Would you like a side of sanctimony with that whine? Michael "The Angry One" Voltaggio would be happy to oblige, while explaining why he isn't on the Top Chef cruise (although it's typically Chris Cosentino's specialty).
Yale Daily News: Executive Vice President of the James Beard Foundation Mitchell Davis described Beard as "a large, gossipy and very flamboyant gay man who would chat about food with anyone who would listen." So basically, our would-be best friend.
Food Republic: Marc Murphy is one of the chefs in the running against Danny Meyer to run the new restaurant on the 102nd floor of The World Trade Center Observatory, and he believes that his previous experience working at Windows on the World will give him a leg up.
GrubStreet: Forget mob doctor; let's talk about mob oyster shucker. Paul Gerard of the East Village's Exchange Alley admitted that he used to shuck oysters for mob parties in Bay Ridge. "I always saw them in party mode so everything was cool," he said of the his employers. "Nobody else would tip you fifty bucks for shucking a half-dozen clams. We'd be running Bloody Marys out to cop cars at two in the afternoon." We bet Oysters XO would have made a killing.
Eater: The Catbird Seat's beverage director Jane Lopes dishes on her favorite wine cocktails. Also: of course Catbird Seat's beverage director is an adorabelle ginger who studied Renaissance literature at the University of Chicago before becoming a wine expert/mixologist…
Village Voice: Frank Prisinzano of Frank, Lil' Frankie's, Supper, and Sauce in New York City is raising money on Mobcaster to fund his web series, which somehow involves bulldogs hunting for truffles in Tompkins Square Park. Can we borrow somebody's Frenchies real quick?
Have a tip we should know? [email protected]