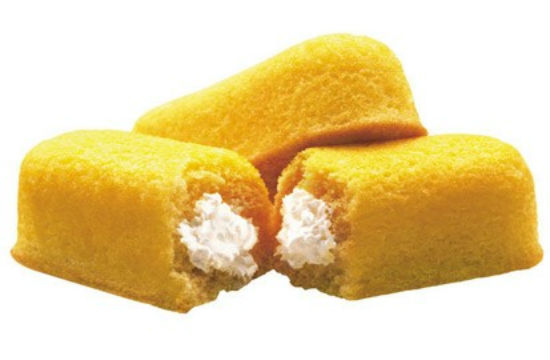 NYT: Yes, yes, it's true: refusing to capitulate to union demands and unable to financially survive a protracted strike, Hostess is laying off some 18,000 employees, essentially closing the company down, and auctioning off the recipes for their trademark sweets like Twinkies, HoHos, and Wonder Bread. Tonight, pour out some high-fructose corn syrup for the HoHomies who have passed.
Grub Street NY: After Bobby Flay finishes shooting his latest series in this town house, it's going on the market for a cool $1.65 million. It looks beautiful, but we're going to pass — simply because we're paranoid that every time we cook, Bobby Flay will pop up in a corner and challenge us to a Throwdown.
The New Potato: People: when visiting Jenn Louis' Portland restaurant Lincoln, you need to start ordering the tripe dishes. Seriously. They're going underrated on the menu and she's not having it. (Just kidding, she's ridiculously friendly, as evidenced by this interview.) But really. She says to order the tripe.
Eatocracy: Are you dreading the airport food that will bookend an otherwise delicious food-cation during your Thanksgiving travels next week? Good news! Andrew Zimmern dished all his favorite US airport restos! Better line your stomach with some food before you order all those airplane drinks. (We know, drinking them makes us feel fancy even when we're flying coach, too.)
TeamCoco: @DadBoner missed his calling; he could have been a Conan writer! Somebody at Team Coco devised this faux Guy's American Kitchen and Bar Thanksgiving Menu. While brilliant and hilarious, our hearts belong to Karl Welzein.
Evening Standard: Oh please, oh please check out this profile of pork besties April Bloomfield and Fergus Henderson, just to glimpse the photo of them in bowties with apples in their mouths posing with suckling pigs.
Have a tip we should know? tips@mediaite.com