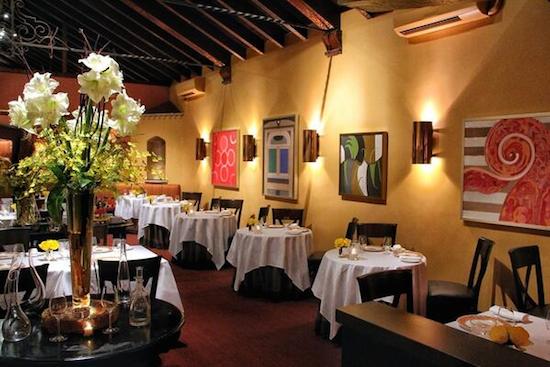 The San Francisco Michelin stars have been awarded to the best of the best restaurants, giving us all the more reason to bow down to the dining scene on the West Coast (and start planning a vacation out there). Even cooler? San Francisco is now home to two of the three most bad-ass lady chefs out there.
Yes, we are just as excited that Benu and Saison have received three Michelin stars, joining the French Laundry and the Restaurant at Meadowood. We are also excited to see another female chef/owner join the ranks of old-timer Dominique Crenn (whose restaurant Atelier Crenn held onto its two stars for another year) and newbie Emma Bengtsson in the two-star league. Suzette Gresham, chef and owner of the 25-year old Acquerello, has received a Michelin star every year since 2007, according to her bio on the Acquerello website. "Very simply, I pour my heart and soul into the dishes I create and enjoy relaying my love for food to other people," she is quoted as saying in her bio. "… Humility is of the utmost importance to me but I do create cuisine that I am proud and is distinctively my own."
Grubstreet still notes that surprise, there aren't quite as many female chefs in the 1-star lineup in San Francisco (or New York, for that matter), but hey — a win for lady chefs is a win for lady chefs. Mazel tov, Gresham!
RELATED: The Newest Leading Lady in New York City's Food Scene, Emma Bengtsson, Almost Didn't Take The Job
The 'Michelin Man' is Actually a Michelin Woman, and Here's the Michelin Star Count for Our Favorite Restaurants (Updated)
Food & Wine to Publish All-Female Issue This January, a Huge Coup for Women Everywhere
Image via Twitter
Have a tip we should know? [email protected]