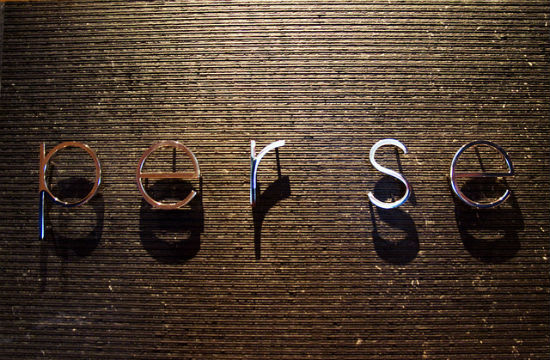 The New York Times has long been an arbiter of where to eat in the city. Restaurants are reviewed, and when they're reviewed by the chief critic (currently Pete Wells), the restaurant can be assigned star ratings. One star means good, two stars means very good, three stars means excellent, and four means extraordinary. As of this posting, only five restaurants in the city have four stars.
There's something wrong with the way the stars are assigned. In January of this year, Wells wrote the review of Thomas Keller's Per Se, the review heard 'round the world. He titled it, "At Per Se, Slips and Stumbles." The article was a takedown of epic proportions. He described the place as being "respectably dull at best to disappointingly flat-footed at worst." He said that the mainstays on the menu were "lame," and he called the new additions to it "random and purposeless." He said that a mushroom bouillon was as "murky and appealing as bong water." He didn't like the service. And with its sky-high prices, he said that the meal ranks "among the worst food deals in New York."
He gave the restaurant two stars: very good.
In February, Wells reviewed Little Pepper in College Point. There, the whole fish was "lip-smacking and deeply flavorful, like a Bolognese by way of Chengdu." He wrote this about the fried potato in hot sauce:
How did crinkle-cut fries get into a Sichuan restaurant? How can I be so helplessly, irretrievably crazy about them? Why, when they cool and lose their allure, do I want to ask the waiter to drop them back into the fryer again? Is something wrong with me? What is this wild desire? And where is the hot sauce?
He said that the place, currently, is his favorite Sichuan food in all of New York. That's some seriously high praise from the chief restaurant critic at the paper of record. Upon reading that review, I wanted to immediately get myself a car just so I could drive to that restaurant. I was craving those fries, and the whole fish, and pretty much everything else on the menu.
He also gave Little Pepper two stars: very good.
How is it possible that what he called one of the worst food deals in New York, and what he called his favorite Sichuan restaurant in New York earn the same number of stars? How is it possible that the stars on Per Se equate to very good? Maybe I misread, but the Per Se review hardly sounded like it was of a restaurant that Wells thought was "very good."
There's something wrong with the New York Times' restaurant rating system. What gives?
–
Have a tip we should know? tips@mediaite.com