Tonight in Food TV: Anthony Bourdain Talks Tokyo Music (and Sex) Scene; We Feel Weird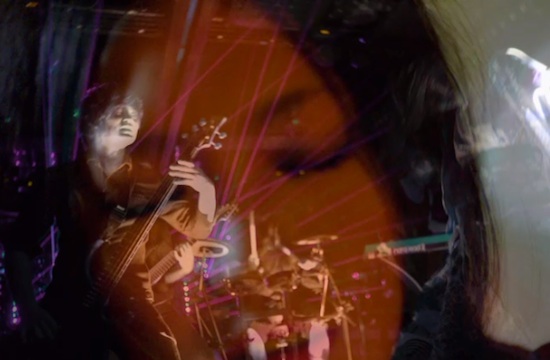 "Picture an army of Miley Cyruses — or would that be Miley Cyri?" WTF, Anthony Bourdain?
The food to Tokyo must not have been as exciting as Bourdain would have hoped for, as the clips only really talk about nightlife and the Tokyo music scene. All fine and good, but where's the food, Bourdain? Sure, he'll talk about sushi for a bit, blah blah blah. But then Bourdain gets weird and starts going on about the pop music in Tokyo — and it gets even weirder on his Tumblr. (He does warn the show will be "for mature audiences only."
Like a lot of non-Japanese, obsessed with Japan, Japanese food and Japanese culture, I've always been amused, occasionally appalled, and always befuddled by the more lurid aspects of Japanese fantasy, pop culture and expressions of fetishistic desire. Popular comic books, (manga), toys, films, advertisements and entertainments are loaded with images of bondage (shibari), hyper-sexualized schoolgirls, rape, homoeroticism, violation by demons and tentacles—and more (all generally referred to as "hentai"). The honky tonk Shinjuku district of Tokyo seems to promise galaxies of gratification—for flavors of desire that range from the simply eccentric to the absolutely horrifying.

What might this mean? Is Japan simpler crazier and kinkier than we are? Does this detail oriented Sodom and Gomorrah relate somehow to their incredible and varied perfectionist cuisine? And is anyone, in the middle off all this madness, actually getting laid?
Erm, look — we appreciate that you're so deeply interested in experiencing all parts of city and culture you immerse yourself in, Bourdain. You're a faux anthropologist. You're the Indiana Jones of food. But please, for our own sanity and perhaps your own, let's stick to the food. Sushi — remember sushi? Ok, let's talk about sushi.
RELATED:
Bourdain Backs Seal Hunting, Slams Chefs Boycotting Canadian Seafood Products
WATCH: Anthony Bourdain's Cameo in Paula Deen's E! True Hollywood Story
Tonight in Food TV: Anthony Bourdain Battles Dead Fish, Himself in Parts Unknown
Have a tip we should know? [email protected]