House Republicans Torch McCarthy Over Debt Ceiling Deal 'Insanity': 'RINOs Congratulating' Him for 'Getting Almost Zippo'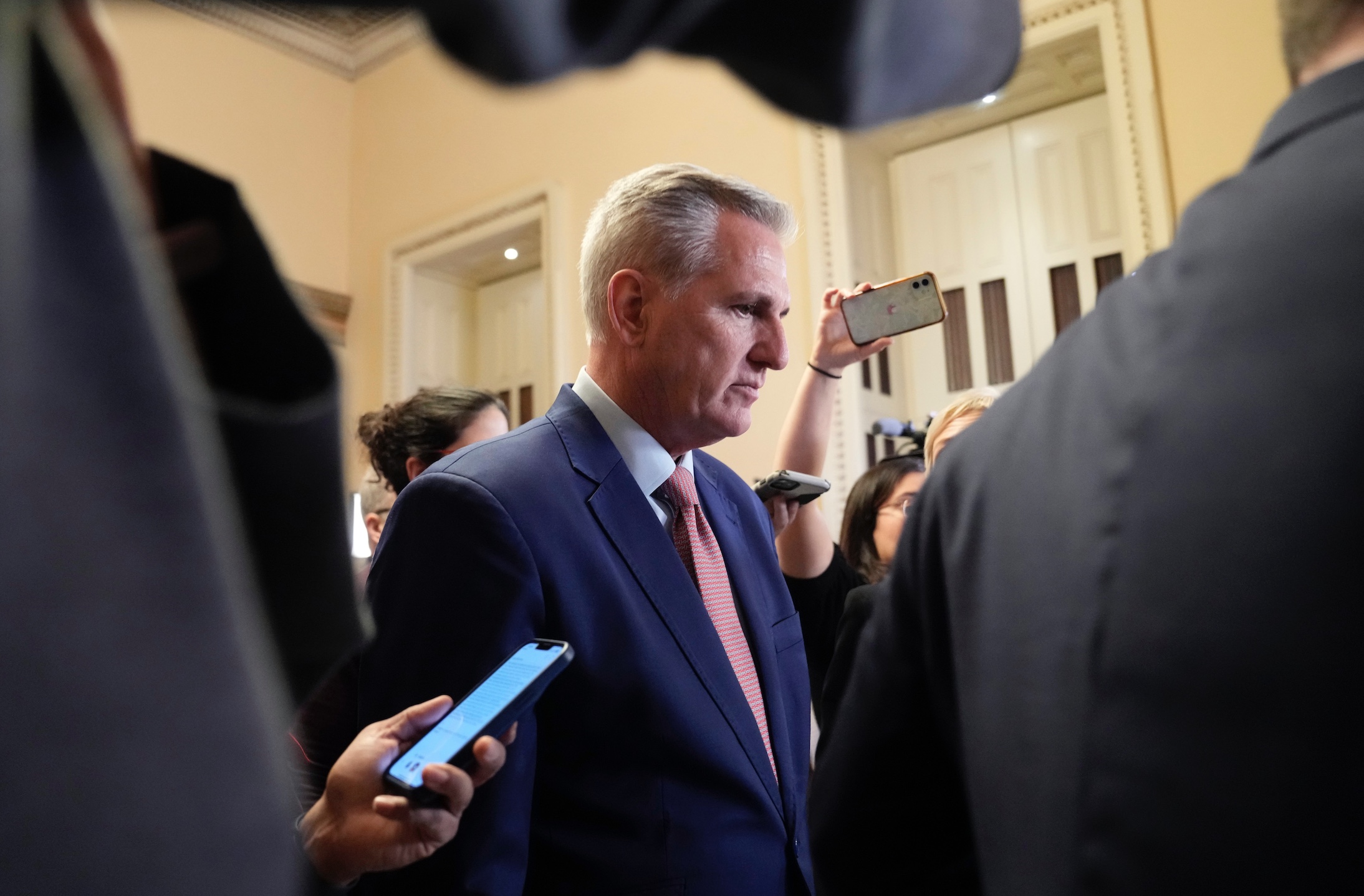 Numerous House Republicans, particularly those on the far-Right, are grousing about the deal struck by House Speaker Kevin McCarthy (R-CA) Saturday night to raise the debt ceiling.
McCarthy, in a press conference Saturday night, tried to sell the agreement — claiming it includes "historic reductions in spending" and "consequential reforms."
But numerous Conservatives in Congress simply were not buying it.
"This 'deal"' is insanity," tweeted Rep. Ralph Norman (R-SC). "A $4T debt ceiling increase with virtually no cuts is not what we agreed to. Not gonna vote to bankrupt our country. The American people deserve better."
"You can count me as a NO on this deal," added Rep. Lauren Boebert (R-CO). "We can do better."
"Heard the call," added Rep. Dan Bishop (R-NC). "RINOs congratulating McCarthy for getting almost zippo in exchange for $4T debt ceiling hike was enough to make you 🤮."
Freedom Caucus Republicans likely cannot stop the deal — given the bipartisan nature of the agreement. But they can make life difficult for Kevin McCarthy — who holds the Speakership by a very tenuous margin. It took 15 ballots for McCarthy to win the post he'd long coveted. As part of the deal he struck to win the job, any single member could call for a motion to vacate the Speaker's chair.
One of McCarthy's crucial allies who helped him become speaker, Rep. Marjorie Taylor Greene (R-GA), appears to be standing behind him on this agreement. The Georgia congresswoman retweeted a former progressive House member who criticized the agreement and sarcastically noted, "Democrats seem happy with Biden's deal with McCarthy on the debt ceiling."
And in an interview on Fox News Sunday, McCarthy claimed that "more than 95 percent" of Republicans are "very excited" about the agreement he struck.
Have a tip we should know? tips@mediaite.com
Joe DePaolo - Senior Editor