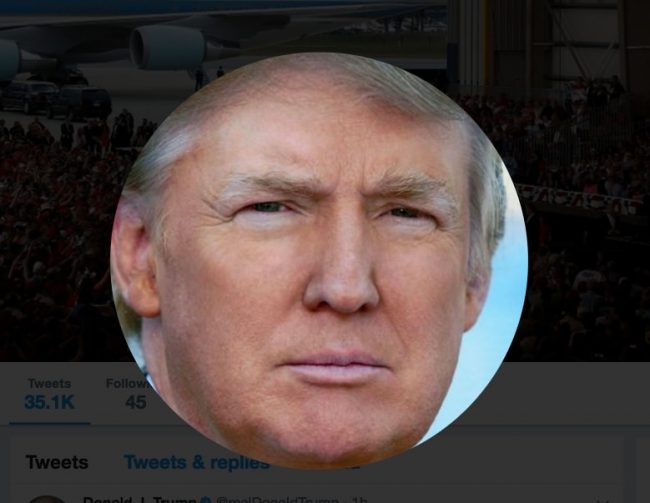 Donald Trump woke up in a fighting mood Wednesday morning, hitting Twitter before 7:00 a.m. to vent (again) at the "failing New York Times" who he blasted as "A Fake News Joke!"
— what were you expecting?
The failing @nytimes writes false story after false story about me. They don't even call to verify the facts of a story. A Fake News Joke!

— Donald J. Trump (@realDonaldTrump) June 28, 2017
The Times writes quite a lot of content about Donald Trump — given that they are the newspaper of record and he is the President of the United States. So it's unclear what exactly they wrote this morning that set him off. It might have been this nasty spot on his former campaign chairman Paul Manafort or that one which suggested that Senate GOP leader Mitch McConnell recently called the White House to berate Chief of Staff Reince Priebus over health care strategy.
A follow-up tweet appeared to offer some clarification.
Some of the Fake News Media likes to say that I am not totally engaged in healthcare. Wrong, I know the subject well & want victory for U.S.

— Donald J. Trump (@realDonaldTrump) June 28, 2017
The tweets are part of the ongoing pattern of the 45th president, whose online pronouncements can often set the news agenda for the day. While Trump is a pretty regular morning tweeter, the content changes regularly. Yesterday Trump dedicated nine tweets exclusively to media criticism and Fox & Friends retweets. Every day promises either Happy Trump or Angry Trump
… Looks like today is an angry day.
[image via screengrab]
Have a tip we should know? tips@mediaite.com