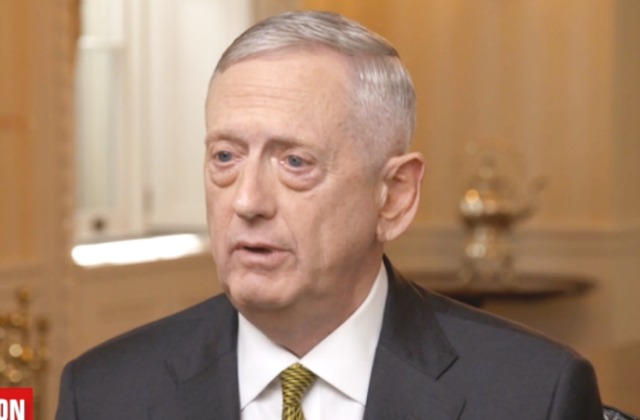 When sophomore Teddy Fischer was reading a Washington Post article about Trump's body guard, he noticed in their photo that United States Defense Secretary James Mattis' phone number was written on a note, and Fischer decided to try for an interview.
Once the phone number was pointed out to WaPo, they took it down, but not before Fischer had it. Fischer called Mattis to ask if he would do an interview for his paper, Mercer Island High School's Islander. To the surprise of everyone, Mattis not only called back, but agreed to the interview. On June 20, the Islander released two front page stories, the full transcript of the Mattis interview and also a reflection on talking to him.
The full interview showed some very thought out questions from staff writer Fischer. He first started with matters that would be relevant to high school students like how to be politically active and prepared adults, what to do when you're scared of the news and the country's future, how students can help the political climate, and what their future looks like. Mattis' answers for all stressed the importance of knowing history and being politically involved.
Fischer didn't waste any questions in his interview, and with his next questions he hit hard subjects like foreign affairs and policy, ISIS, budget cuts, the status of Middle East countries and theocracies, war, and threats to the U.S.
Fischer even asked Mattis why, out of the thousands of calls he receives, he decided to call him back.
"I've always tried to help students because I think we owe it to you young folks to pass on what we learned going down the road so that you can make your own mistakes, not the same ones we made," Mattis said. "You're from Washington state; I grew up in Washington state."
Mattis, also nicknamed "Mad Dog," is a former Marine general and 26th Secretary of Defense, appointed by President Trump. He is known for saying blunt, provocative things like "there are some assholes in the world that just need to be shot" and "have a plan to kill everybody you meet."
[image via screengrab]
Have a tip we should know? tips@mediaite.com