Trump Reportedly Told Russians That Firing 'Nut Job' Comey Eased Investigation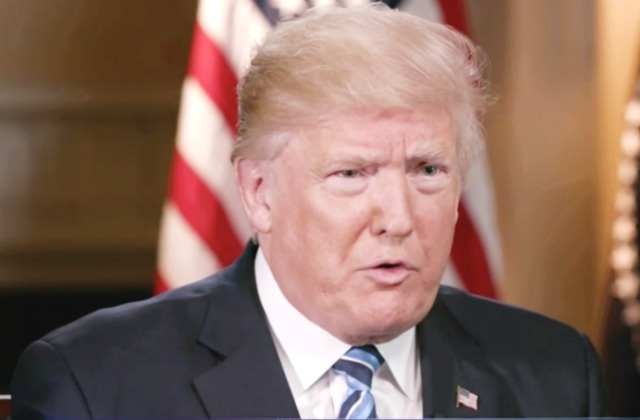 A new report from the New York Times gives a look at what happened during the controversial meeting with Russian ambassadors that took place the day after he fired FBI director James Comey.
What was already reported about that day was that he leaked classified information to them. Here's the big takeaway from this new NYT report:
President Trump told Russian officials in the Oval Office this month that firing the F.B.I. director, James B. Comey, had relieved "great pressure" on him, according to a document summarizing the meeting.

"I just fired the head of the F.B.I. He was crazy, a real nut job," Mr. Trump said, according to the document, which was read to The New York Times by an American official. "I faced great pressure because of Russia. That's taken off."

Mr. Trump added, "I'm not under investigation."
That does absolutely nothing to help Trump with the pervasive speculation that he fired Comey because of the investigation into his Russian ties. After all, he more or less admitted it a few days later.
UPDATE — 3:37 p.m. EST:
Reporters are flocking to Twitter to share this statement from press secretary Sean Spicer:
Spicer responds to NYT/Comey/Russia story in stmt to @PeterAlexander — accuses Comey of "grandstanding" and "politicizing" Russia probe pic.twitter.com/928vkZx6b8

— Mark Murray (@mmurraypolitics) May 19, 2017
Note that it does not dispute anything that was in the original report.
[image: screengrab]
Have a tip we should know? tips@mediaite.com