ABC Producer Underwent Gender Transition, Fired for 'Performance-Related Issues'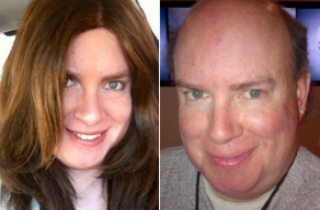 Remember ABC producer Don Ennis? Back in May 2013, he showed up to the TV network's offices wearing a black dress and wig, asking colleagues to call him Dawn Stacey Ennis. Since then, he changed his mind, telling everyone he had suffered "amnesia" and no longer has the desire to become a woman.
After a few months, however, Don did transition into Dawn.

And now the Daily News reports that ABC News fired Dawn in May for "performance-related issues." More from the paper:
Dawn Ennis, an ABC producer who has identified as both a man and a woman during her long tenure at the network, was axed in May for "performance-related issues" — weeks after her latest transition from her male persona, Don Ennis.

An industry source claimed Ennis' sacking had nothing to do with her flip-flopping sexuality — but there's been plenty of confusion in the ABC newsroom over the firing.

[…] Soon after becoming Dawn, Ennis and his wife of 17 years separated — but three months later, Dawn showed up at work as Don again. He claimed that he had suffered from amnesia and accused his wife of dressing him in a wig and creating a fake ID card with the name "Dawn" on it.

"I am now totally, completely, unabashedly male in my mind, despite my physical attributes," he said in an email to his colleagues at that time.

The Danbury, Conn., journalist explained that while his memories of the last 14 years had returned, his female identity did not.

Then Ennis returned to work as Dawn in May — and was fired shortly afterward.
Full story here.
Have a tip we should know? [email protected]