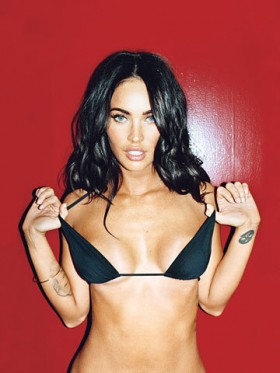 Jalopnik has just posted what may be the most naked pageview grab-fest of all time: A gigantimungous photogallery of Megan Fox — she was in Transfomers, which totally has to do with cars, so it makes perfect sense, right? Since I don't have the year and a half it would take to count them all, I'm going to guesstimate it at at least 250. She certainly is…photogenic. How the hell dorky Brian Austin Green landed her even for a moment is anyone's guess.
Anyhow! Jalopnik, which has quickly become my new favorite car site (suck it, Autoblog!), has gone to such meticulous lengths to make this the most thorough, complete and breastfully-documented giga-gallery that all we can do is offer up a respectful — nay, worshipful — golf clap to post author Wes Siler for such a loving, potentially server-busting compilation. This gift will keep on giving for a long, long time. (Some dude posted a pic of Kleenex in the comments — I guess it's already given to him.)
So! How can we at Mediaite get in on this sweet action? I tried Googling "Megan Fox" and "Media" — two can play that game, Jalopnik! — and got this video from AskMen.com. It's all about this summers' Megan Fox Media Blackout Day, and to be honest it's a bit of a sausage-fest. (And by a bit, I mean, Oktoberfest in Munich.) But still, it will allow us to add the tag "Megan Fox Video" to this post, so there you go. Oh, fine, we'll add this clip of "Transformers 2: CGI Megan Fox Even Hotter This Time," though I'll be honest, there are a few too many dudes in this one, too. Guys. Enough. Did God give YOU a perfect rack? I think not. Step off.
Anyhow: If you want Fox, you've got her! See below. Though the Jalops did miss this sweet vampire pic of Fox with blood dripping from her fangs from upcoming flick Jennifer's Body, and —far less forgiveable — missed the Megan Fox Pic To End All Megan Fox Pics: THE ROSE.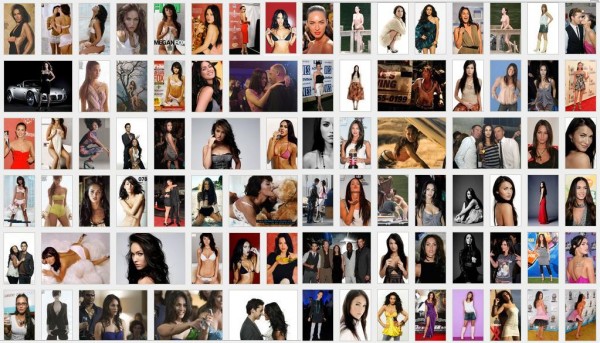 This is NOT an all-inclusive sample. Clearly. Try here for more. And more and more and more. Now, to your Megan Fox Video Porn: Speed through the first two, the Jennifer's Body trailer has way less dudes. And more blood. You're welcome.
Have a tip we should know? tips@mediaite.com