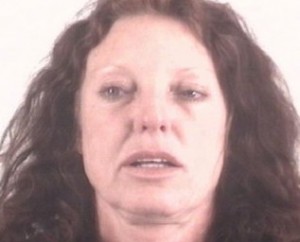 This is an article from the editorial staff of LawNewz.com, a new Abrams Media website launching soon.
While state and federal officials worked to extradite the so-called 'affluenza' teen and his mother, Tonya Couch was apparently very concerned about her missing dog, a Saarloos Wolfdog. The dog is still running around somewhere in Mexico — and her family posted pictures on Facebook, hoping someone would find it, according to the Daily Mail. In addition to cobbling together some funds to make bail, the family is also offering a $1,000 reward for anyone who finds the missing dog.
The dog has not been seen since the mother-son duo were arrested in Puerto Vallarta, Mexico on December 28. The two fled to Mexico in early December, after packing up guns and withdrawing cash, according to local reports. Ethan Couch was sentenced to 10 years probation a few years ago after he was convicted on four counts of intoxication manslaughter. Authorities say Couch and his mother took off after he failed to check in with his probation officer.
Tonya Couch was in bond court today, where a judge lowered her bond from $1 million to $75,000.
People are already taking to Twitter to, uh, weigh in:
I guess I should be unsurprised these wretched people would bring their dog with them and then lose it. https://t.co/CUolkGnLMZ

— Elinor Sattler (@elinorsattler) January 11, 2016
Virgil the Saarloos Wolfdog? I'm claiming this for my gang nickname. | $1K reward to find Ethan Couch's missing dog https://t.co/pFObHc8pqU

— Brian Doherty (@bdoherty2) January 11, 2016
Missing? Ethan Couch's dog saw an opportunity to run and took it. You're a good boy, Virgil! (via @clairezcardona) https://t.co/8StpMiONcn

— Tom Steele (@tomsteele) January 7, 2016
Have a tip we should know? tips@mediaite.com