Al Franken Responds to Allegations: 'I Will Gladly Cooperate' With Investigation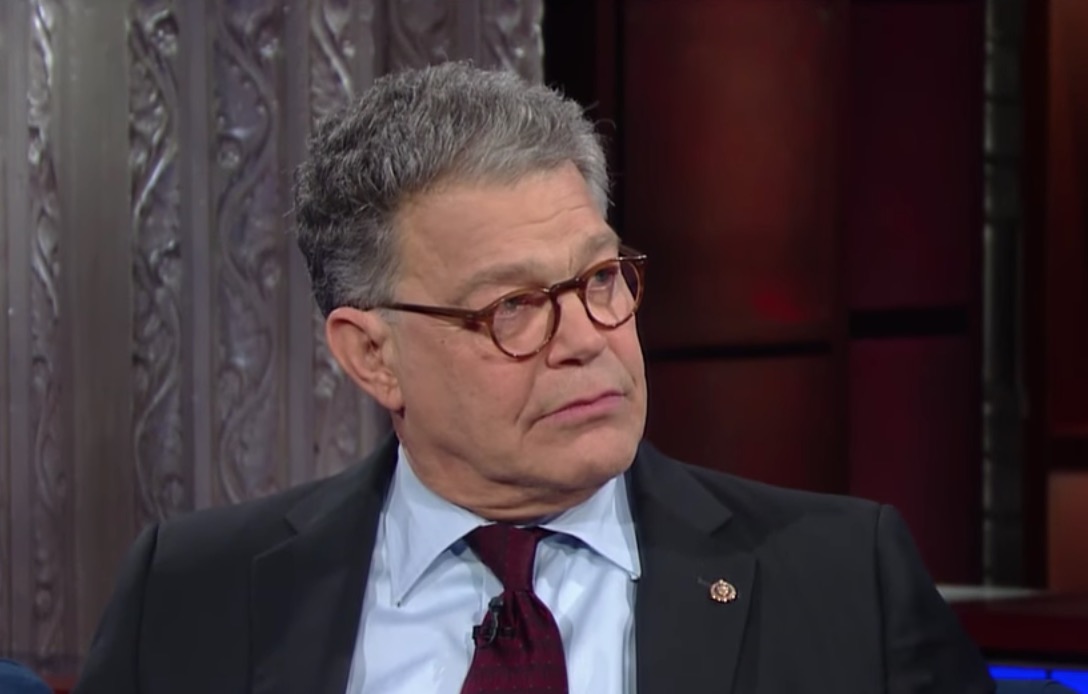 Sen. Al Franken responded on Thursday to allegations he forced himself on KABC Radio's Leeann Tweeden during a trip to the Middle East in 2006 — and said he would gladly cooperate with an ethics investigation.
Tweeden leveled the allegations against the Democrat senator in a post published on her radio station's website. She claims that while the two were rehearsing a skit that to be performed before U.S. soldiers that included a kiss, Franken forced himself on her:
"We did the line leading up to the kiss and then he came at me, put his hand on the back of my head, mashed his lips against mine and aggressively stuck his tongue in my mouth," she wrote.
Tweeden also published a photo that shows Franken groping her chest while she was sleeping on a flight.
After initially offering a short response — in which he apologized for the photo but said he did not recall the forced kiss — Franken has now released an extensive statement on the allegations:
NEW FRANKEN STATEMENT pic.twitter.com/c3puSkK9Ts

— Sam Stein (@samstein) November 16, 2017
In the statement, Franken apologized profusely for his behavior, and said that when he looks at the photo of him groping Tweeden he feels "disgusted" with himself.
Senate Majority Leader Mitch McConnell called for an ethics committee to investigate the allegations against Franken. In his statement, Franken said he would cooperate with such a probe:
"I am asking that an ethics investigation be undertaken, and I will gladly cooperate."
[image via screengrab]
—
Follow Aidan McLaughlin (@aidnmclaughlin) on Twitter
Have a tip we should know? [email protected]
Aidan McLaughlin - Editor in Chief