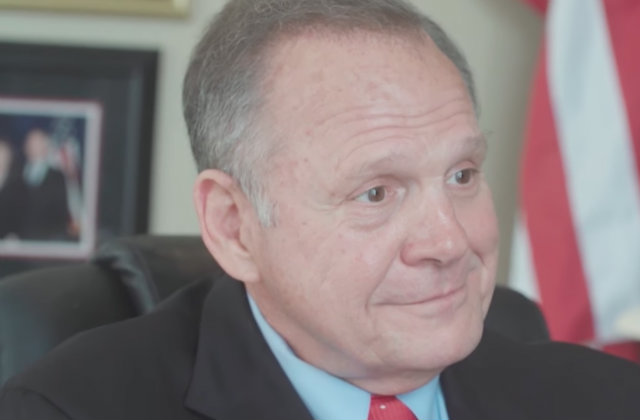 Last week, the Washington Post published an explosive report that included allegations that Alabama GOP Senate candidate Roy Moore had pursued relationships with teen girls when he was in his 30s. It also included one woman's accusation that he initiated sexual contact with her when she was 14 and he was 32. This was followed today by a woman coming forward to accuse Moore of trying to rape her when she was 16.
In the wake of these newest allegations, the editorial board of The Birmingham News — Alabama's largest newspaper — stated that Moore cannot be a United States senator. In the piece titled 'Roy Moore grossly unfit for office,' the board began with this:
Roy Moore simply cannot be a U.S. Senator. Even if his party and many of its adherents still think it possible, it is unthinkable — for his state, and his country.
Highlighting the allegations, the board said that they "should not be parsed with talk of statutes of limitations or whether proof exists," pointing out that at the ballot box, "character matters." Additionally, they wrote that they "believe these women."
The board continued by noting that it felt that Moore was already "grossly unfit" for office before these revelations, highlighting that he had been removed from office twice before for defying the law and that it appeared he was using his nonprofit to enrich himself.
[image via screengrab]
—
Follow Justin Baragona on Twitter: @justinbaragona
Have a tip we should know? [email protected]
---