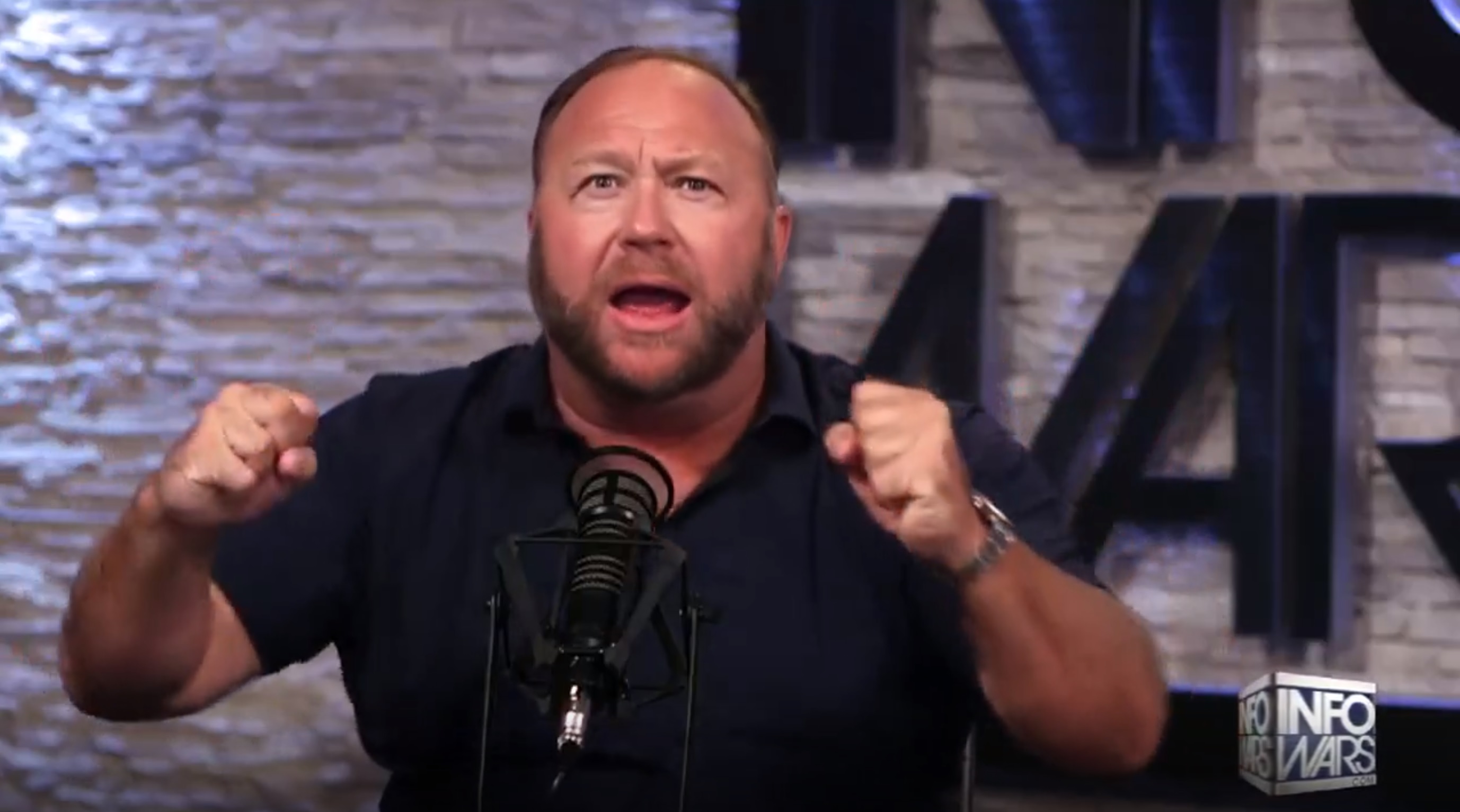 Alex Jones is apparently countersuing one of the Newtown families that filed a lawsuit against him for his years of spreading Sandy Hook truther conspiracy theories.
A new report from New York Times puts a tragic focus on Veronique De La Rosa and Leonard Pozner, whose 6-year-old son Noah was murdered five years ago. They have endured tragic and senseless harassment ever since by those who believe what Jones says.
In fact, the bereaved parents have been forced to move seven times in the last few years because they keep getting accosted by people saying the shooting was the false flag event Jones claimed it to be.
The Pozners are one of several families suing Jones for defamation, and their lawsuit will go before the court today in Austin, TX. Jones is apparently going to stick to his claim that the Sandy Hook families are trying to bury him with legal costs, so the cases against him ought to be dismissed on free speech grounds.
To this point, according to the Times, "Jones is seeking more than $100,000 in court costs from the Pozner family."
From the article:
Mr. Jones and his lawyers say in court filings that the Pozner family's suit is an effort "to silence those who openly oppose their very public 'herculean' efforts to ban the sale of certain weapons, ammunition and accessories, to pass new laws relating to gun registration and to limit free speech."

That stance echoes Mr. Jones's original false claims that Sandy Hook was staged by government-backed gun control activists. Mr. Jones's lawyer says in court filings that Mr. Jones's theories are opinion, which is more broadly protected by the First Amendment. He also maintains that Mr. Pozner and Ms. De La Rosa are public figures, because Mr. Pozner has created a nonprofit to combat the harm caused by online falsehoods and Ms. De La Rosa has advocated a ban on assault weapons, like the AR-15-style rifle used in the Sandy Hook shooting.
[Image via screengrab]
— —
>> Follow Ken Meyer (@KenMeyer91) on Twitter
Have a tip we should know? tips@mediaite.com