Ann Coulter Blasts Newt Gingrich for Dismissing POTUS Criticism: 'At Least I Don't Have to Kiss Trump's Ass'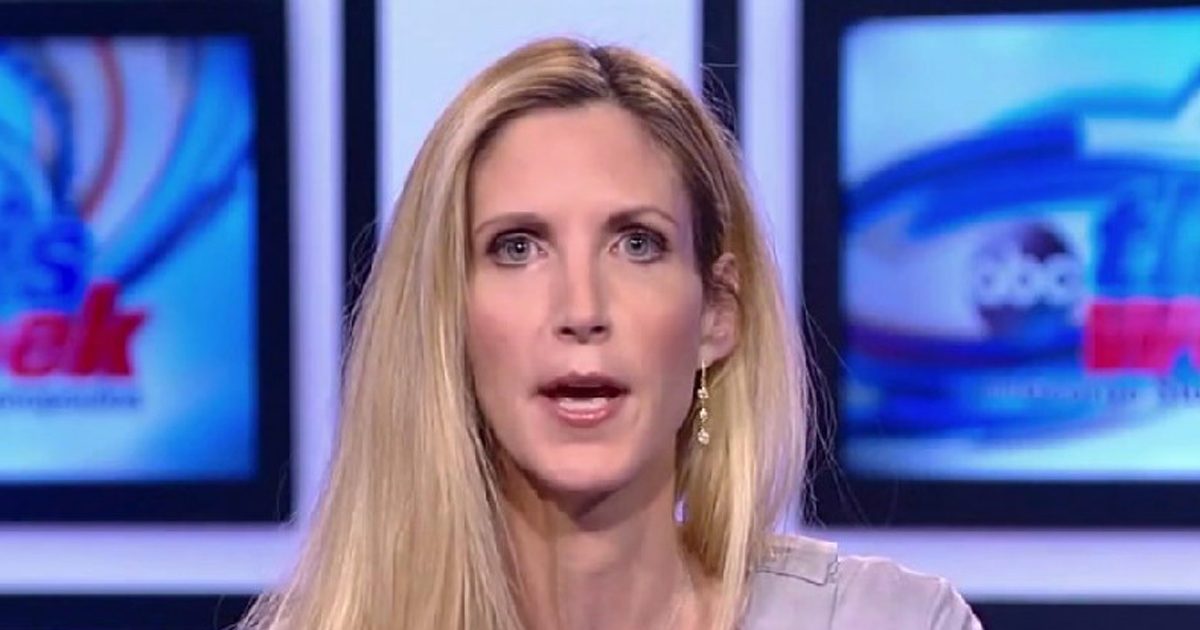 Conservative commentator Ann Coulter is raking former House Speaker Newt Gingrich across the coals for shrugging off her anger towards President Donald Trump for caving on his border wall.
Ever since Trump reopened the government without securing federal funding for his wall, Coulter has been blasting him consistently for his supposed failure to follow through on his 2016 campaign promise. Trump dismissed Coulter's criticisms in his latest interview, and when Gingrich joined Fox & Friends on Monday, he went down a similar route by saying the president shouldn't bother being concerned over immigration hard-liners.
"Ann Coulter's never run for office," Gingrich said. "She doesn't know anything about how you put a majority together. She's off here on some fantasyland where she gets to be noisy, which helps her sell books."
Coulter noticed Gingrich's put-down, and she didn't appreciate that. Not. One. Bit:
Newt Gingrich claims I'm in "fantasyland" for criticizing the president for breaking his central campaign promise. It has now come to my attention that Trump HAS built the full border wall & it's working BEAUTIFULLY. That is why Trump is sailing to re-election!

— Ann Coulter (@AnnCoulter) January 28, 2019
Newt's right — I'm just selling books. But at least I don't have to kiss Trump's ass to do so.

— Ann Coulter (@AnnCoulter) January 28, 2019
RIDDLE OF THE DAY: How do you break Newt Gingrich's nose? (ANSWER: Kick Donald Trump in the ass.)

— Ann Coulter (@AnnCoulter) January 28, 2019
Poor Newt. At least Rudy got a job.

— Ann Coulter (@AnnCoulter) January 28, 2019
Newt seems to believe that you have to run for office to comment on public affairs. The constitution doesn't just give free speech to disgraced politicians. It also affords speech rights to another category called "citizens."

— Ann Coulter (@AnnCoulter) January 28, 2019
To those who would attack Newt, please remember that just as collusion is not a crime, kissing the emperor's ass violates no federal law.

— Ann Coulter (@AnnCoulter) January 28, 2019
The great thing about Newt is, you can always count on him to tell truth to power.

— Ann Coulter (@AnnCoulter) January 28, 2019
Trump voters have fallen into 2 factions: The Tell the Truth faction and the Kiss the Emperor's Ass camp. Newt and I have picked different camps.

— Ann Coulter (@AnnCoulter) January 28, 2019
LITTLE-KNOWN LITERARY FACT: "The Emperor's New Clothes" had to be edited for space. Lost was the scene where court haberdasher Newt Gingrich said, "Sir, you look splendid!"

— Ann Coulter (@AnnCoulter) January 28, 2019
— —
>> Follow Ken Meyer (@KenMeyer91) on Twitter
Have a tip we should know? tips@mediaite.com