Anthony Scaramucci on Track to Become Next White House Communications Director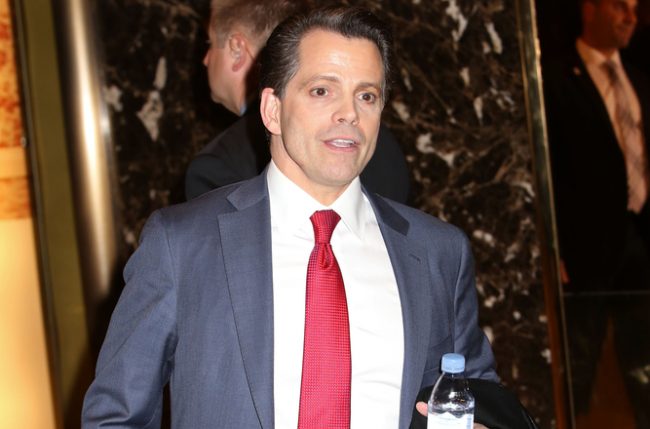 Rumors last night that Donald Trump confidant, Anthony Scaramucci would be named to a top White House communications role have seemingly been confirmed.
Late Thursday, Axios Capitol Hill whisperer, Jonathan Swan revealed that the frequent Donald Trump surrogate and CNN bête noire was expected to be named to the position of White House Communications Director. The job has been vacant since the departure of Mike Dubke in May. Dubke, you may recall, left the team after a brief and stormy tenure at 1600 Pennsylvania Avenue and somehow managed to stay out of headlines.
Like most major shakeups in Trumpland, the sudden elevation of Scaramucci was unexpected.
Per Swan:
Trump's plans to appoint Scaramucci came as a surprise to Chief of Staff Reince Priebus, who found out after the plans had already been made.

"Mooch," as he's known to friends, is a major Republican donor who supported Trump during the general election campaign — after fundraising during the primaries for Scott Walker and Jeb Bush. He frequently appears on Fox News and is a longtime friend of Sean Hannity.

Scaramucci recently sold his stake in his hedge fund, SkyBridge Capital, but was left stranded after an initially planned job in the White House didn't materialize.
Despite an impressive career as a hedgefunder, most ordinary humans know Scaramucci from his frequent sparring matches on CNN, particularly with Chris Cuomo. He is one of Trump's most capable surrogates, and humbled the news giant recently by forcing them to retract a thinly sourced hit job against him. The subsequent imbroglio led to the resignation of three veteran CNN journalists — and much cheering in the MAGAsphere.
[image via screengrab]
Have a tip we should know? tips@mediaite.com