Are RNC Staffers Going Rogue and Lecturing Female Reporters for Sleeveless Blouses?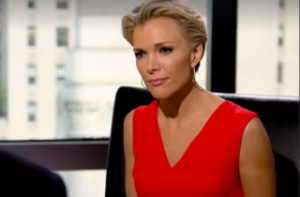 Ladies reporting live from the Republican National Convention might not have to worry about the leg cam, but they are still facing some interesting rules and regulations governing their female existence at the event. Well, kind of. The rules might not be rules at all.
Jezebel reported that a female journalist was followed by a female RNC staffer and told that she must cover her shoulders and not wear jeans. That seemed very specific, especially since this is the email that was sent out to all reporters:
Please distribute this notice to all your correspondents:

All correspondents wearing a convention press pass must be engaged in the gathering and reporting of news, dress in professional attire, and adhere to journalist standards of integrity and conduct at all times. Any correspondent that does not adhere to these rules will have media credentials confiscated.

Thank you.

Rob Zatkowski

Director

House Periodical Press Gallery
See, the jeans thing makes sense, but the sleeveless top?
When contacted by Jezebel, Rob Zatkowski stated that there was no rule against sleeveless blouses, so does this mean that some RNC staffers are taking it upon themselves to judge the attire of various women who are there to do their jobs? Remember, not all reporters appear on-screen; many run around with notepads and audio recorders and are never seen by the public.
Zatkowski spoke to the Gawker property at length about jeans and how the RNC fights against them every year. That seemed to be his only real sticking point, though he, in his position, is more entitled to a sticking point than your average staffer on the floor.
"People are going off on their own tangents," mused the man whose only goal seems to have been to keep jeans far, far from his convention floor.
[image via screengrab]
For more from Lindsey: Twitter. Facebook.
This is an opinion piece. The views expressed in this article are those of just the author.