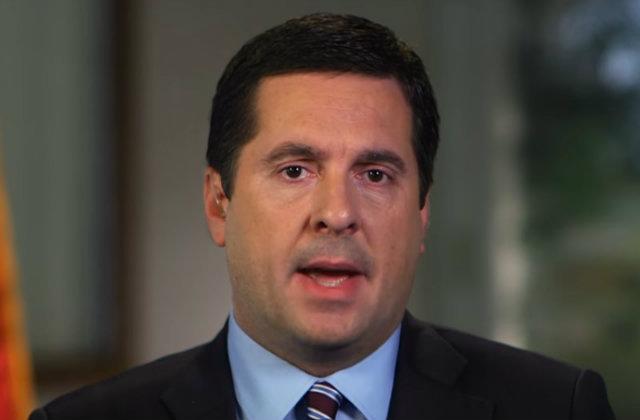 As expected, the controversial Nunes memo that the House Intelligence Committee had voted to make public along party lines earlier this week was released today after President Donald Trump provided his authorization. Prior to its release, it was speculated that the four-page document would offer conclusions that there were FISA abuses within the Russia probe.
The memo can be read in full here. The following is a summary of what the memo contains:
— As widely expected, the memo highlights the Steele dossier and attempts to discredit the salacious document and Christopher Steele while stating that the dossier "formed an essential part of the Carter Page FISA application." Noting that there were numerous 90-day renewals made for the FISA warrant on Page, the memo claims that the judge signing the warrant was never made aware that Steele was paid by the DNC while compiling the dossier.
— Deputy Attorney General Rod Rosenstein is listed as one of those who signed off on one of the renewals.
— It appears that the memo actually admits that information surrounding former Trump campaign advisor George Papadopolous is what first triggered the FBI's counterintelligence investigation into the Trump campaign and Russia election meddling. (It should be noted that the investigation began in July 2016 while the first Carter Page FISA application was signed in October 2016.) At the same time, they use Papadopolous as a way to bring up FBI officials Peter Strzok and Lisa Page, who shared anti-Trump texts.
In the past few days, it has been reported that the president has been calling friends to tell them that the document would help discredit the Russia investigations. This contradicts what Speaker of the House Paul Ryan said yesterday when he said this memo wouldn't impugn Special Counsel Robert Mueller.
[image via screengrab]
—
Follow Justin Baragona on Twitter: @justinbaragona
Have a tip we should know? tips@mediaite.com