McCain Slams Partisan Attacks on FBI, DOJ: 'We Are Doing Putin's Job For Him'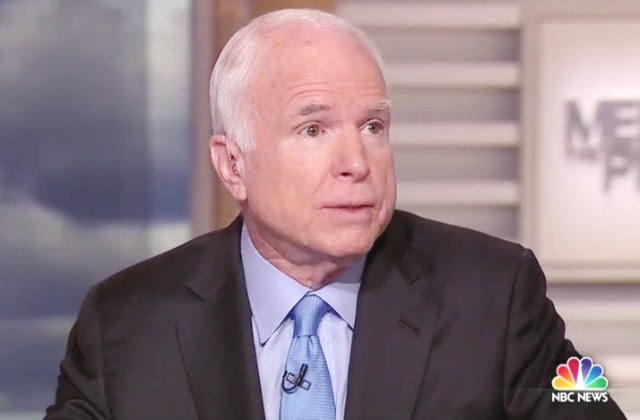 Senator John McCain (R-AZ) has released a statement rebuking the current climate of hostility towards the law enforcement and intelligence communities — and it almost reads like a direct rebuttal of President Trump's decision to release the controversial Devin Nunes memo on alleged FISA investigative abuses.
McCain's statement came out at just around the same time as the memo's launch, which Trump chose to release in spite of objections from the FBI and Department of Justice. There have been a lot of accusations and "deep state" conspiracy theories surrounding the memo, and McCain says that with all the squabbling over the integrity of America's institutions, it only fuels the discord and chaos Russia was going for by interfering with the 2016 election.
"The latest attacks on the FBI and Department of Justice serve no American interests – no party's, no president's, only Putin's. The American people deserve to know all of the facts surrounding Russia's ongoing efforts to subvert our democracy, which is why Special Counsel Mueller's investigation must proceed unimpeded. Our nation's elected officials, including the president, must stop looking at this investigation through the warped lens of politics and manufacturing partisan sideshows. If we continue to undermine our own rule of law, we are doing Putin's job for him."
[Image via screengrab]
— —
>> Follow Ken Meyer (@KenMeyer91) on Twitter
Have a tip we should know? tips@mediaite.com