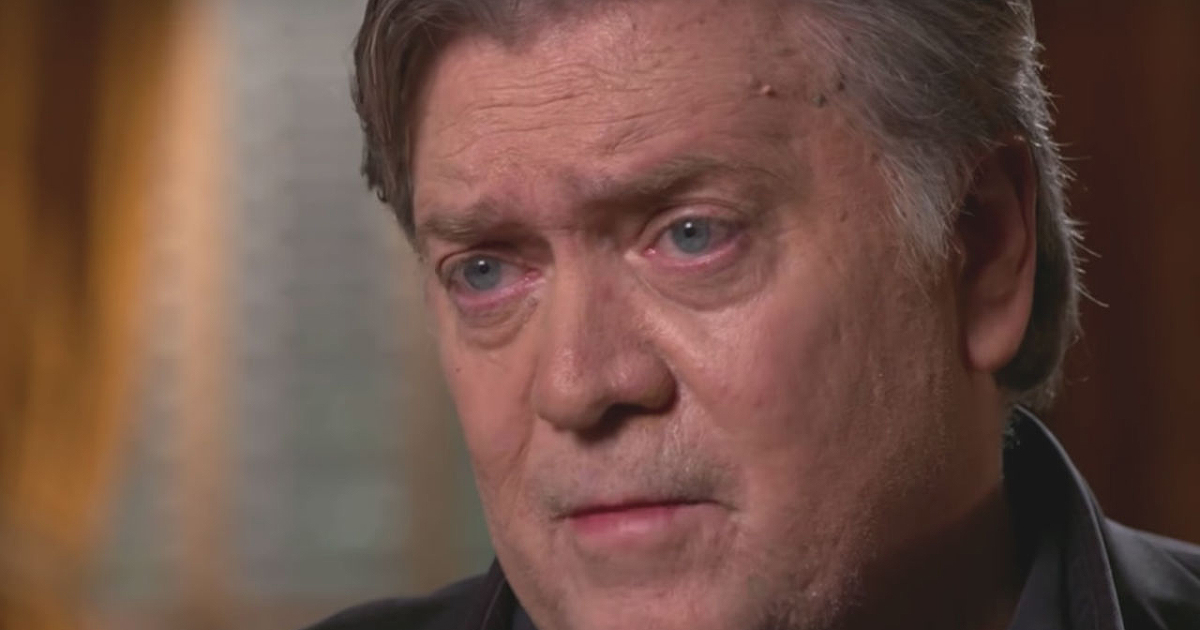 Steve Bannon is no longer appearing at this year's New Yorker Festival.
The magazine's editor in chief David Remnick sent this note to his staff.
Breaking: @NewYorker has disinvited Steve Bannon from its annual festival. Here's part of David Remnick's note to the staff. pic.twitter.com/lspZPLCiJt

— Brian Stelter (@brianstelter) September 3, 2018
It was announced early Monday that the Trump ally would be headlining the annual festival and would be interviewed by Remnick, which sparked outrage among its readers.
Several guest speakers who had announced their withdrawal from the event, including Judd Apatow, Jim Carrey, John Mulaney, and Jack Antonoff, if Bannon's invitation was still honored.
If Steve Bannon is at the New Yorker festival I am out. I will not take part in an event that normalizes hate. I hope the @NewYorker will do the right thing and cancel the Steve Bannon event. Maybe they should read their own reporting about his ideology.

— Judd Apatow (@JuddApatow) September 3, 2018
I'm out. I genuinely support public intellectual debate, and have paid to see people speak with whom I strongly disagree. But this isn't James Baldwin vs William F Buckley. This is PT Barnum level horseshit. And it was announced on a weekend just before tix went on sale. https://t.co/oYk1llNgvV

— John Mulaney (@mulaney) September 3, 2018
I apologize to Susan Morrison as I was really looking forward to our conversation. And I look forward to future @NewYorker Fests & other public, even heated, debates between different voices. But hard pass on this amateur-night sonofabitch.

— John Mulaney (@mulaney) September 3, 2018
Bannon? And me? On the same program?

Could never happen.

— Jim Carrey (@JimCarrey) September 3, 2018
i'm no longer going to be speaking/performing at the new yorker festival as long as steve bannon is there

— jackantonoff (@jackantonoff) September 3, 2018
[image via screengrab]
Have a tip we should know? tips@mediaite.com