Casey Affleck Drops Out of Presenting the Award For Best Actress at the Oscars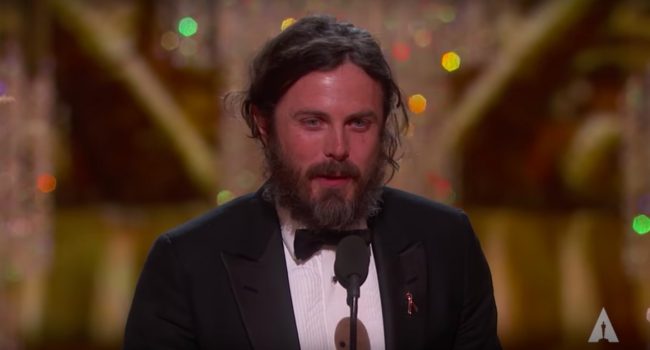 Casey Affleck is withdrawing from the Academy Awards this year, according to Deadline, due to messy allegations concerning a film he directed and his desire not to detract from the accomplishments of the women nominated for Best Actress.
It has become customary for the winner of the previous year's Best Actor Oscar to present the award for the following year's Best Actress, and vice versa. Affleck won for his heartbreaking portrayal of Lee in Manchester By the Sea, so by rights he would be the one to present the statue this year.
However, amid allegations of untoward behavior from two women involved in I'm Still Here, which Affleck directed, he felt it would be best to recuse himself from presenting the award. The women later made settlements and signed non-disclosure agreements about the alleged misconduct.
"He was in a no-win situation, with all the attention surrounding the #MeToo movement," Mike Fleming, Jr. wrote for Deadline. "The specter of Affleck presenting would have created controversy."
Though Affleck stepped aside to keep the focus on the accomplishments of women, you can bet that Emma Stone, who won Best Actress last year for La La Land, will be presenting the statue for Best Actor to the talented men in that category. As well she should.
[image via screengrab]
Have a tip we should know? [email protected]