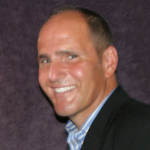 A glance at my watch indicated it was just before 1am on the first Saturday night/early Sunday morn of the Sundance Film Festival. The setting was downstairs at Ciseros restaurant on Main St in Park City, which had been rechristened for the week as the Island/Def Jam House of Hype aka The Film Lounge, one of the hottest party spots/ gifting lounges during the festival.
John Legend and the Roots had just taken the stage at this intimate gathering of film-making elite. The lucky few hundred party-goers in attendance at one of the hottest events of all of Sundance were about to see John Legend and the legendary Roots crew jam together before a live audience for the very first time (Legend later announced that they would be releasing a collaborative new album later in 2010). As the music swelled and the crowd on the over-packed dance floor swayed to the beat, one figure loomed large over the crowd, dancing atop his VIP banquet. But this was no ordinary man, he was the richest man in the room. Not just this room mind you, but every room on the planet. Yes, Mr. Bill Gates was seriously getting his party on. You may ask what was Bill Gates doing partying so publicly in the middle of Sundance. It's ok, I asked myself the very same question, and I can assure you he wasn't there showcasing his dance moves as a public audition for a spot on next season's Dancing With the Stars – his funky chicken was just a tad too rusty. In any event, I'm pretty certain his important work with the Bill Gates Foundation will keep him from dancing across our TV sets anytime soon.



In fact, Gates' appearance at the premiere independent film festival in the U.S. was tied to Microsoft's new web search site Bing serving as one of the primary sponsors of the 2010 Sundance Film Festival. In many ways Sundance 2010 served as Bing's big coming out party. You could not walk down Main street without bumping into some Bing imagery, be it the "Bing Bar", the site of many a film premiere party, or the Bing street marketing crew working the crowds in the street into a frenzy by tossing such Bing-emblazened products as ski caps and scarfs. And yes, as I detailed in an earlier piece here, Bing even sponsored this year's Sundance party list. While the fear may be that corporate sponsorship by Bing and others could overwhelm such a small prestigious film festival, I'm very happy to report that, Bill Gates dance parties notwithstanding, the celebration of independent film is still very much at the heart of the Sundance experience.
So how best to explain to a newbie what it's like to visit Park City, Utah during Sundance? Well, have you ever had one of those dreams where you can't quite place where you are, but you seem to know everyone you bump into, even though these people are from all different aspects of your life, and really would never all be at the same place at the same time? Well Sundance is kind of like that, except add in movie stars and paparazzi. A large portion of the Hollywood community descends into Park City for a week or so, and everywhere you go you bump into someone in the industry who you've worked with or met along the way, along with plenty of people you've grown up watching on screens big and small. Oh, and I should mention everyone looks a lot less fabulous in heavy winter attire (it pretty much snowed every day at the festival this year). The centralized and intimate nature of the festival certainly leads to some random encounters. One moment I found myself sitting next to David Cross and his girlfriend Amber Tamblyn at Easy Street bar watching the end of the classic Saints-Vikings NFC Championship, and the next I was sharing a bathroom with Josh Duhamel (sorry ladies, I didn't look). Oh, and for the record, those events didn't happen sequentially.
>>>NEXT: More than celebrity encounters, Sundance is about the movies. We talk about those next.
This is an opinion piece. The views expressed in this article are those of just the author.