Chicago Police Say Trump Lied About Meeting 'Top' Cop to Talk 'Tough Police Tactics'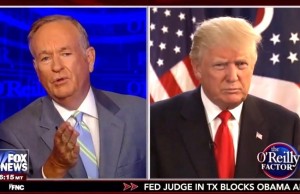 Earlier this week, Republican presidential nominee Donald Trump recounted, in great detail, a conversation he says he had with a top police source in Chicago. According to the Chicago Police Department, however, that conversation never happened.
On Monday's episode of The O'Reilly Factor, Trump explained to host Bill O'Reilly just how quickly a Trump administration could restore law and order by relating a conversation he'd had with a "top police officer":
I went to a top police officer in Chicago, who is not the police chief, and he—I could see by the way he was dealing with his people, he was a rough, tough guy. They respected him greatly, he said. I said, 'How do you think you do it?' He said, 'Mr. Trump, within one week, we could stop much of this horror show that's going on.'
On Tuesday, the Chicago Police Department refuted Trump's account in a statement to the local NBC station:
"We've discredited this claim months ago," CPD spokesperson Frank Giancamilli said in a statement. "No one in the senior command at CPD has ever met with Donald Trump or a member of his campaign."

…"Beyond that, the best way to address crime is through a commitment to community policing and a commitment to stronger laws to keep illegal guns and repeat violent offenders off the street," Giancamilli added.
Perhaps the CPD should check their visitor's logs for an entry indicating a visit from Trump spokesman John Miller.
Have a tip we should know? [email protected]