CNN's Brian Stelter Criticized For Referring to Fmr UN Amb. John Bolton as a Fox News 'Talking Head'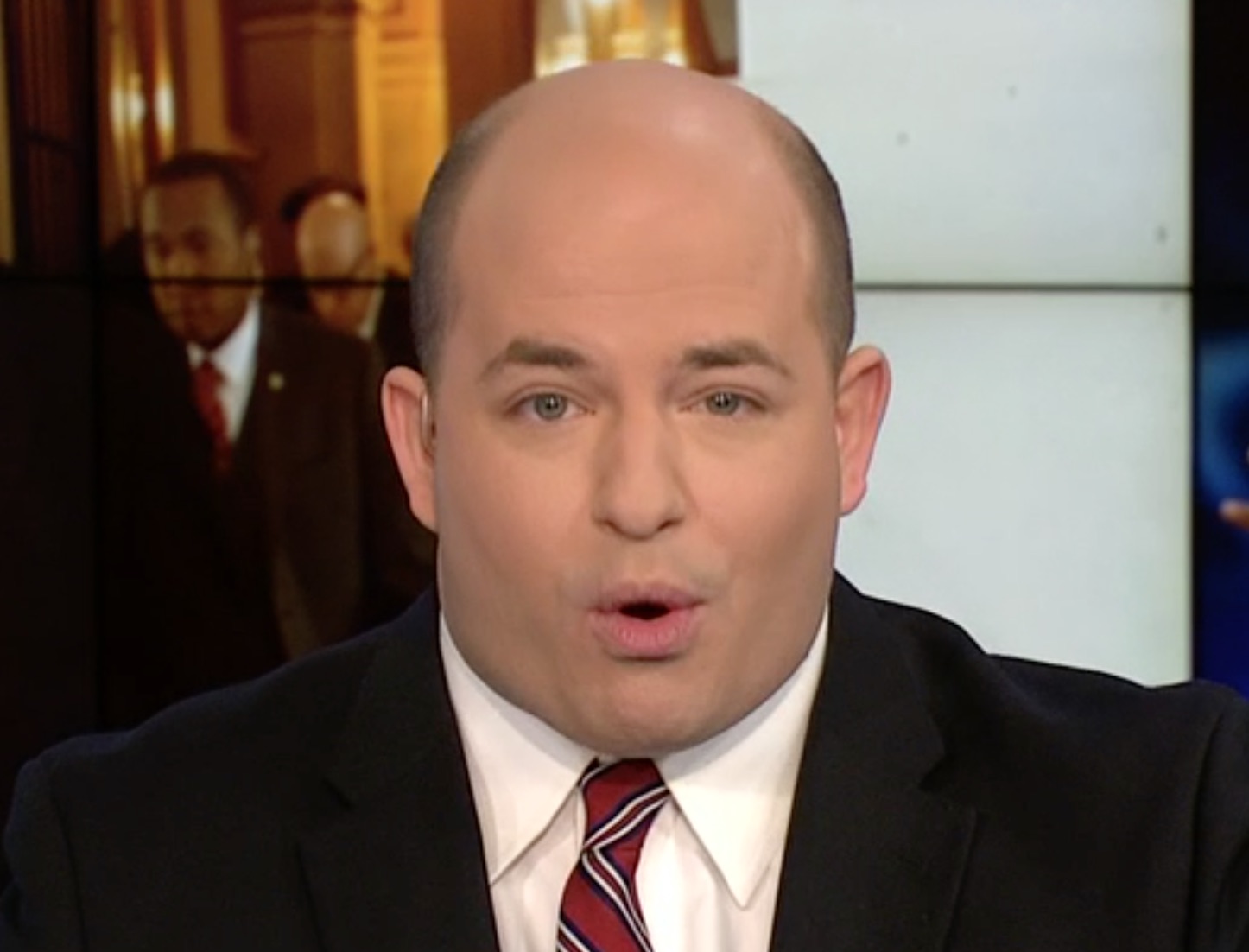 CNN media analyst Brian Stelter is taking heat Thursday night for his reporting on newly-appointed National Security Advisor John Bolton.
Bolton, who served as the U.S. ambassador to the United Nations under President George W. Bush. and worked in the State Department and Justice Department under President Ronald Reagan, has appeared on Fox News as a contributor for several years.
However, when it was announced by President Trump that he was becoming the next National Security Advisor, Stelter seemed to undercut his resume by simply referring to him as a "longtime Fox News contributor" in the following tweet.
The TV to Trump pipeline in action again: a longtime Fox contributor become national security adviser https://t.co/styMKzpdaR

— Brian Stelter (@brianstelter) March 22, 2018
Several people on Twitter called him out.
Brian.

— Charles C. W. Cooke (@charlescwcooke) March 22, 2018
– Former UN Ambassador
– Former Under Secretary of State for Arms Control & International Security Affairs
– Former Assistant Secretary of State for International Organization Affairs
– Former US Assistant Attorney General

…But who gives a sh*t, he's on Fox News!

— Alex VanNess (@thealexvanness) March 22, 2018
Is he trolling … or is he really not familiar with Bolton's CV?

¯\_(ツ)_/¯

.
.
(*NB: edited for clarity, deleted original tweet) https://t.co/HOEdPDAGwP

— Conservative Review (@CR) March 22, 2018
Yep. Only his 2nd job since undergrad https://t.co/0RcvGpBaIm

— Chet Cannon (@Chet_Cannon) March 22, 2018
Bolton is well-qualified for this job. He's far more than just a "Fox contributor." Some Fox contributors are lightweights. Not Bolton. Not by a long shot. https://t.co/r1eA3Mvq7Y

— David French (@DavidAFrench) March 23, 2018
Stelter defended the tweet, speaking as a media reporter, and called his time at Fox News a "key detail."
he's been on the Fox payroll for a decade. i find it odd that some folks are trying to downplay that fact

— Brian Stelter (@brianstelter) March 23, 2018
i'm a media reporter, so his past 10 years at fox are the key detail for me. take a look at how other reporters are covering the news.

— Brian Stelter (@brianstelter) March 23, 2018
The criticisms didn't end there.
The Reliable Sources host went on to write a report about the latest White House shakeup, but this time referring to Bolton as a "talking head" in the headline.
President Trump hires a talking head – again. Fox News commentator John Bolton is replacing H.R. McMaster as national security adviser. https://t.co/FppJUddSi3 pic.twitter.com/ihDcFbTDJE

— CNNMoney (@CNNMoney) March 23, 2018
And the pile-on continued.
Um, he was the U.S. Ambassador to the UN https://t.co/PPDsAvhlM1

— Katie Pavlich (@KatiePavlich) March 23, 2018
Ambassador must've been a college nickname https://t.co/iCnJYB4B40

— Guy Benson (@guypbenson) March 23, 2018
In the 9th paragraph they mentioned his resume. More fine work by CNN and @brianstelter! pic.twitter.com/fWHp1wXkeN

— Dave Rubin (@RubinReport) March 23, 2018
@brianstelter Brian you know I love you buddy but you must know this is an absurd and demeaning framing for this story https://t.co/oMreE1ArPT

— Seth Mandel (@SethAMandel) March 23, 2018
[image via screengrab]
Have a tip we should know? tips@mediaite.com