Dana Perino: Audio of Crying Children in Border Facility 'May Be Inappropriate' to Have Been 'Secretly Recorded'
Fox News anchor Dana Perino and The Five reacted to the release of jarring and heartbreaking audio of children who had been separated from their families sobbing at a detention facility near our nation's border.
The audio showed a Border Control Agent making jokes while small children wailed, and Perino pointed out that the visuals and audio add fuel to public outcry. She also noted her concern that the audio, which was published by ProPublica on Monday, was "secretly recorded" and may have been "inappropriate."
The former White House press secretary first stated that a lot of the negative reaction to the child separation policy was "based on misreporting" and a few images that may not reflect the entire story.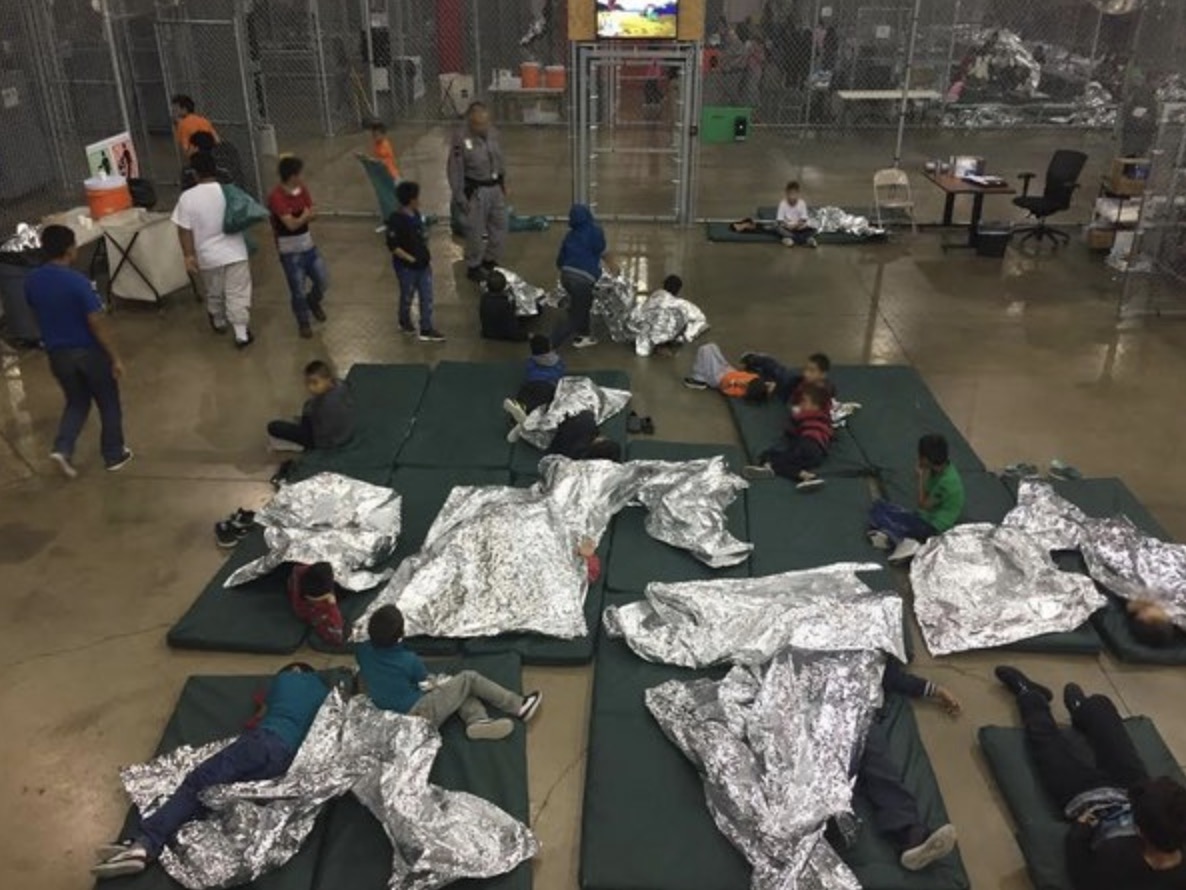 Then, referring to media reports showing photos, some like the one above provided by Customs and Border Protection, she said: "I don't think it's fair necessarily to say children are being held in cages, but if you look at the photographs, there are chain-link partitions, they are being covered with silver Mylar blankets."
Turning to the audio she added: "You hear the ProPublica audio secretly recorded — maybe inappropriate — but the audio is going to pull at heartstrings tonight."
ProPublica received the audio after someone from inside a detention facility decided to document what was going on. That person, who did not wish to be identified for fear of retaliation, handed the tape over to Jennifer Harbury, a well-known civil rights attorney. It was Harbury who decided to release the tape to ProPublica.
The audio can be heard here.
Watch above, via Fox News.
[image via screengrab]
Have a tip we should know? tips@mediaite.com