Dem Rep. Polis Apologizes for Comments About Expelling Innocent Students Accused of Rape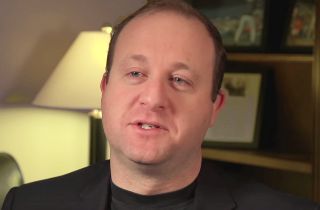 Congressman Jared Polis apologized yesterday for controversial remarks he made last week about expelling students accused of rape, even if they're innocent, to err on the side of caution.
During a congressional hearing, the Colorado Democrat said, "If there's ten people who have been accused, and under a reasonable likelihood standard maybe one or two did it, it seems better to get rid of all ten people. We're not talking about depriving them of life and liberty. We're talking about them transferred to another university."
And in case anyone thought that was a slip of the tongue, he doubled down by telling Reason, "If my son had a baseless accusation made against him at a university and it was making his life there miserable, I would suggest he transfer or take courses online. It can be a living hell to go through endless campus investigations. I've seen this go down, and there really is no winning once the accusation is made even if the process provides formal vindication. Someone who is wrongfully accused needs to do their best to put it behind them and move on."
Needless to say, Polis' argument didn't really go over well for the whole "due process" issue, and last night he issued a lengthy statement apologizing for his remarks.
Polis insisted he does not support expelling innocent students and apologized for his "poor choice of words":
[T]he Department of Education four years ago stepped in and required schools to use a "preponderance of evidence" standard to remove alleged assailants from campus, meaning the evidence shows it is more likely than not that the student is guilty of the assault.

This requirement doesn't discourage survivors from also pursuing criminal complaints if they wish, but it allows schools to take more timely action against individuals who the evidence shows are guilty, so that assailants are not allowed to remain on campus and reoffend while their cases slowly make their way through criminal courts (if they ever do — only half of all sexual assault cases that are investigated by police are prosecuted).

In my comments last week I was attempting to make this point, though I went too far in making it. I regret that my gaffe is now being used by some to advocate for a dangerous and myopic policy that would make our college campuses less safe.
You can watch his initial comments here, via C-SPAN:
[image via screengrab]
— —
Follow Josh Feldman on Twitter: @feldmaniac
Have a tip we should know? [email protected]
Josh Feldman - Senior Editor