Director Of KONY 2012 Video: 'We Made It Quick And Oversimplified On Purpose'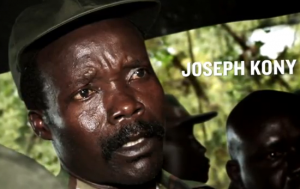 The organization behind the KONY 2012 video has been responding to all the criticism their viral campaign has attracted over the last week. Invisible Children devoted a whole page on their website to addressing critics, including where their finances go and the charge that they are oversimplifying a complex political issue. Well, the director of the viral video is now saying that he agrees that the video oversimplified the situation in Uganda, because that was its intention all along.
RELATED: ABC's Jake Tapper On KONY 2012: Some Of The Information Is 'Not Factually Accurate'
Jason Russell, who narrated the video in addition to directing it, told Reuters that he didn't expect the incredibly detailed story of Joseph Kony and child militias in Africa to be answered in a mere 30 minutes.
"It definitely oversimplifies the issue. This video is not the answer, it's just the gateway into the conversation. And we made it quick and oversimplified on purpose… We are proud that it is simple. We like that. And we want you to keep investigating, we want you to read the history."
Meanwhile, the head of the International Criminal Court, who appears in the video, said today that the video has "mobilized the world" and made people more aware of Kony's crimes against humanity. Invisible Children will reportedly release another YouTube video later today, this one a third of the length of the original, to directly respond to the criticism they've gotten over the last few days.
Have a tip we should know? tips@mediaite.com
Josh Feldman - Senior Editor