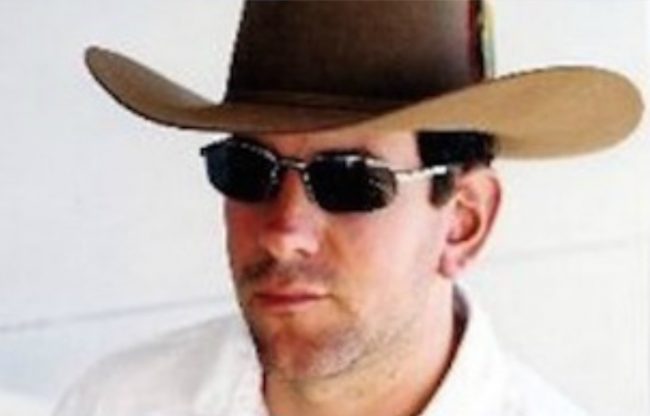 Drudge Report creator and editor Matt Drudge is not happy with the Republican Party's performance in Congress, and he issued a rare series of tweets today to let everyone know about it.
Drudge doesn't usually make direct commentary on daily political goings-on, but he decided Wednesday to emerge on Twitter and scold the GOP for not making good on their 2016 promises faster. Drudge noted that Republicans voted to silence Elizabeth Warren (D-MA) on the Senate floor last night, but he suggested that they weren't fit to lead and ought to be sued if they can't get hurry up and repeal the Affordable Care Act and cut taxes.
No Obamacare repeal, tax cuts! But Republicans vote to shut Warren? Only know how to be opposition not lead! DANGER https://t.co/1IrwjeZsQ0

— MATT DRUDGE (@DRUDGE) February 8, 2017
Drudge wasn't done yet though, and he even targeted the Trump Administration in a couple of follow-up tweets:
Republican party should be sued for fraud. NO discussion of tax cuts now. Just lots of crazy. Back to basics, guys! pic.twitter.com/5uHIg8klq6

— MATT DRUDGE (@DRUDGE) February 8, 2017
White House eyeing executive order targeting 'conflict minerals' rule… Meanwhile, is Obamacare penalty tax still in place?

— MATT DRUDGE (@DRUDGE) February 8, 2017
Recently, Drudge blasted Congress by saying they weren't cooperating with President Trump, and were forcing POTUS to do everything himself.
Drudge usually deletes his tweets after a few hours, so we have included screenshots of what he posted.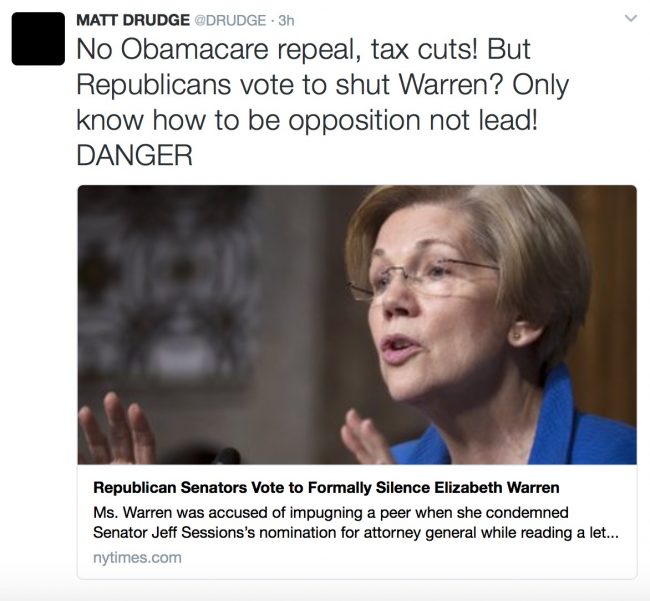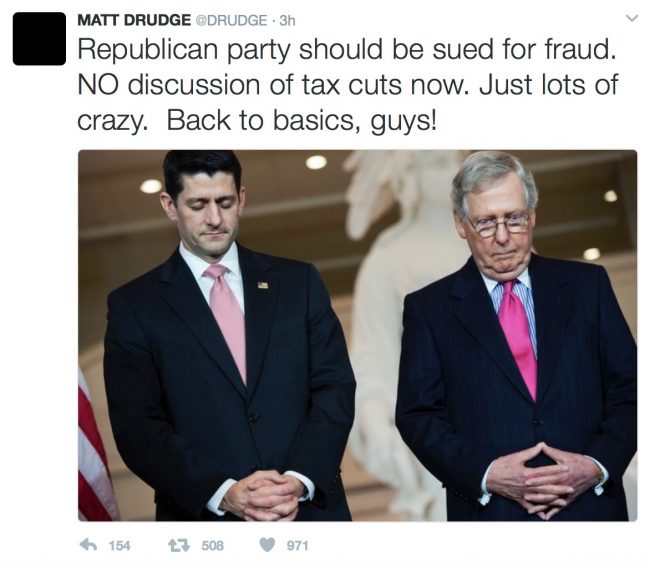 [Image via screengrab]
— —
>> Follow Ken Meyer (@KenMeyer91) on Twitter
Have a tip we should know? tips@mediaite.com