Ecuador Reportedly Spent Millions on 'Spy Operation' to Protect Julian Assange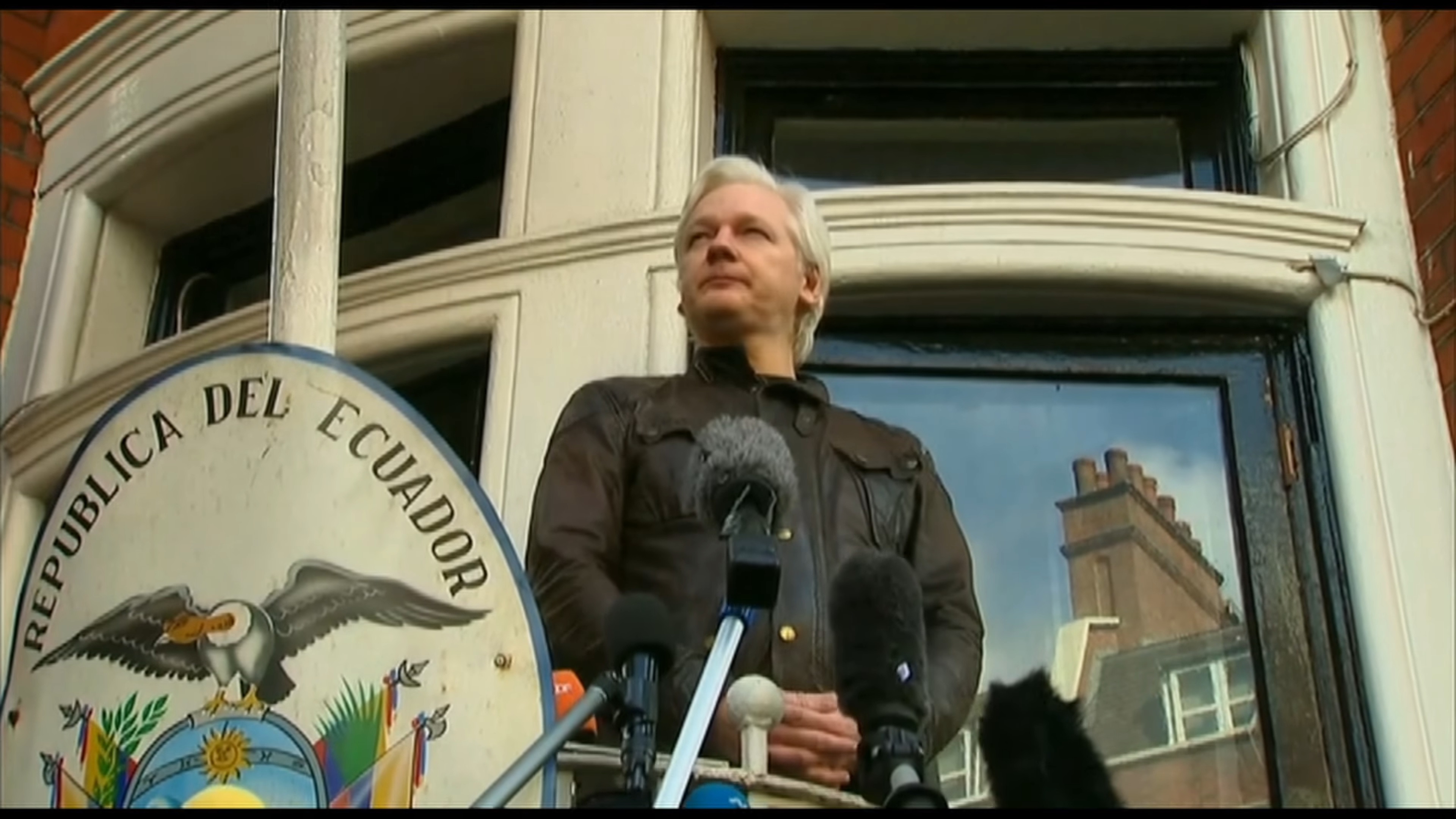 Ecuador reportedly financed a spy operation for Julian Assange worth at least $5 million dollars, which it carried out from its embassy in central London, monitoring staffers, visitors and even police.
Documents from Senain, Ecuador's intelligence agency, were uncovered by the Guardian to show the country footed the pricey bill over the course of more than five years, funneling the cash into a hidden intelligence fund used to guard Wikileaks founder during visits with various politicos, hackers, journalists, lawyers and Kremlin-linked individuals. One of his guests was Nigel Farage.
The program, dubbed "Operation Guest," later changing its name to "Operation Hotel," racked up charges of around $66,000 per month spent on security and intelligence operations intended to "protect" Assange, the Guardian reported.
The outlet teamed up with an investigative group called Focus Ecuador to reveal that former Ecuadorian president Rafael Correa gave the program the go-ahead, along with Ricardo Patiño, who was serving as foreign minister at the time.
The Guardian also learned that the monitoring involved contracting an international company to film embassy activity. CCTV cameras were hooked up within the building shortly after Assange began staying there. Security operations were performed around the clock, with two guards working at all times. Watching Assange's every move, they recorded his daily activities, his interactions with those around him and even his mood changes.
The in-depth documentation also shows the decline in Assange's rapport with embassy staff over time, it was reported. A source told the Guardian that at one point, Assange broke into the embassy's communications system, breaching its firewall to access the private messages of employees.
The agency hired by Senain told the Ecuadorian government about the troubles with Assange in 2014, and to make matters more difficult, the rising costs of the program were starting to become an issue for the country's financial controller.
It remains unclear for what purpose Ecuador used its surveillance operation, but the vast majority of Senain's $284.7 million in spending from 2012 to 2017 went to activities like those organized for Assange.
Senain was eventually shut down last March amid outrage over ethics issues, according to President Lenín Moreno.
[Image via screengrab]
Follow Amy Russo on Twitter: @amymrusso
Have a tip we should know? tips@mediaite.com