ESPN's Sage Steele Faces Social Media Backlash Over Post Lamenting Missed Flight During LAX Protest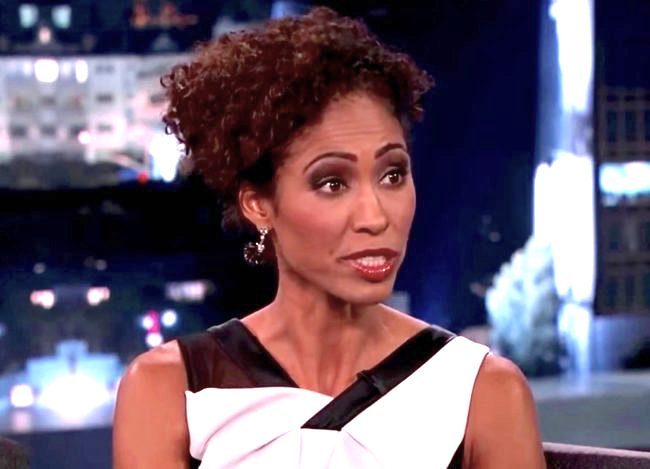 ESPN anchor Sage Steele came under fire Monday for an Instagram post in which she criticized protestors at Los Angeles International Airport on Sunday who she says caused her to miss her flight and forced fellow travelers to walk long distances while carrying luggage.
"So THIS is why thousands of us dragged luggage nearly 2 miles to get to LAX, but still missed our flights," Steele wrote. Noting that the seven hour wait for her flight to Houston for Super Bowl coverage "won't affect me that much," she added, "I love witnessing people exercise their right to protest! But it saddened me to see the joy on their faces knowing that they were successful in disrupting so many people's travel plans."
Twitter users criticized Steele for being, in their view, "selfish," for complaining about her being inconvenienced.
@sagesteele As a volunteer attorney who helped reunite a family this past weekend your comments are stunning. Some things are bigger than u.

— Natalie Camille (@nce1913) January 30, 2017
@sagesteele People standing up for those who are getting their lives damaged by an unconstitutional order is more important than ur travel.

— Cameron Shore (@CamShore_) January 30, 2017
@sagesteele OMFG! We would march for YOU, too, if needed. Stop being selfish & get near to airport sooner so u don't miss flight.

— Tami McKnight (@TamiMcKnight12) January 30, 2017
@sagesteele Sorry human rights violations and families being destroyed got in your way. Did you get your espresso?

— Kevin H (@KpHeaney) January 30, 2017
@sagesteele Just like the People who waited two+ years to get visas and we turned away at airports. Send your complaints to the White House.

— wwalwyn (@wwalwyn) January 30, 2017
@sagesteele Sorry, this is part of ticket price of being an American, occasional "disruption" while we fight for life/liberty.

— Senator TrillStyle (@mikestill) January 30, 2017
@sagesteele disruption like that is why you are allowed to vote and have a seat on a bus

— (((tinkle))) (@RandyHauser) January 30, 2017
@sagesteele Delayed Flights vs Delayed Rights .. Seriously, this is the argument ?

— Sharliq Grant (@SGofDaRuSH) January 30, 2017
Like you said, fortunately a seven hour delay in Houston won't affect you that much. Fortunate, eh? https://t.co/eaxVD0D5LG

— Duncan Smith (@DuncanSmithNBA) January 30, 2017
I understand the inconvenience of missing a flight etc, but why people are protesting -for inhumane regulations- is much bigger than that. https://t.co/mG5ZcMXPZ6

— Julie Stewart-Binks (@JSB_TV) January 30, 2017
@TaylorRooks @sagesteele I'm flying today. Any inconvenience I encounter will be minor in light of the injustices perpetrated vs refugees.

— Robert F. Moore (@NYDNmanaging_ed) January 30, 2017
Some fans came to Steele's defense:
@KpHeaney Didnt she say she wasnt inconvenienced and it wasnt about her? I dont get why people keep saying she is complaining about herself.

— Ted Johnson (@GlobalWorkforce) January 30, 2017
@CamShore_ @500KFlea @sagesteele sage has an opinion so direct you anger at your president y'all ready attack anyone who don't agree with u

— DFK4 (@LEPBOGUSBOYS) January 30, 2017
@sagesteele @MikeSilver sage … you're right on this subject btw. ??

— Chris Smith (@chrissmith1313) January 30, 2017
@TaylorRooks @sagesteele How does disrupting regular people's flights resolve or change immigration laws? It doesn't. Just creates chaos.

— Clinton (@ClintonOftedahl) January 30, 2017
@TaylorRooks @sagesteele How about an informed one for starters! Thank you Sage for keeping it real. Where's the anti-terrorism outrage?

— Eric Bachmann?? (@Bluewater22) January 30, 2017
Steele defended her post in an exchange with Sportsnet New York anchor Taylor Rooks.
@sagesteele hey Sage..w/ all due respect..what types of protest do you prefer? The 'disruption' is the point of protest.

— Taylor Rooks (@TaylorRooks) January 30, 2017
@TaylorRooks has nothing to do w what I "prefer". Comical to see the process used to determine when it's "ok" to disrupt. It wasn't…

— Sage Steele (@sagesteele) January 30, 2017
@TaylorRooks pretty seeing ppl who couldn't speak english upset/emotional missing their flights–the same ppl protesters were there for? Lol

— Sage Steele (@sagesteele) January 30, 2017
[image via screengrab]
–
Follow Joe DePaolo (@joe_depaolo) on Twitter
Have a tip we should know? tips@mediaite.com
Joe DePaolo - Senior Editor